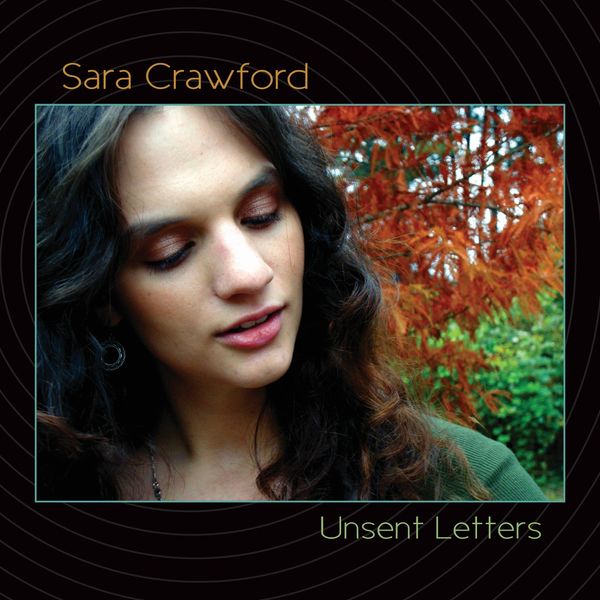 Unsent Letters album cover
Photography by Belenen
Cover design by Adrian Rhetts
Well, I'm releasing my album,
Unsent Letters,
and people have been asking me questions about it lately, so I thought that I'd write a little blog about it. My friend, Amanda, came up with a list of questions as well that sort of summed up all of the questions I've been getting lately. So, here they are.
How long did Unsent letters take, from start to finish?
Well, that's sort of a complicated answer because some of these songs were written four or five years ago. So from that perspective, the album took four or five years! Heh. I've had the idea to make a solo album for years, but I kept thinking I needed backing musicians or to pay for time in a studio. I could never find the right musicians to help me with something like this, and I've somehow managed to always be pretty much broke. (Us English majors/artist types aren't so good with money.) I decided earlier this year (probably in March or April) that I should just go ahead and do whatever it takes to make the solo album happen. So what if I didn't have loads of money for studio time? I'd just figure out how to produce and record the album myself. I've been writing songs, really, since I was about 14, and I just decided it was time to get some of these songs down in a cohesive, tangible unit. I didn't start actively working on recording the album until probably August, so I guess the recording process took about four months, give or take. Of course, I also have a job, so I wasn't able to work on it every day.
Is there a message behind the album?
Yes. I think every track on
Unsent Letters
is about the expression of an emotion right there in the moment. Most of them are love songs in one way or another. I think the underlying message though throughout the whole album is to just be true to yourself and true to what you feel. I tried to say that, I think, by creating an album that was really raw and honest. Each of these tracks are very in the the moment, and they're all very
me.
I'm a big fan of "writing what you know." When I'm singing these songs, I pour all of my emotions, my experiences, and myself into the songs, and I hope that someone somewhere will have the same experience that I have when I listen to Radiohead, the Smashing Pumpkins, or Morrissey. That "OH MY GOD! S/HE KNOWS! S/HE JUST **KNOWS**!!!!"
What was the most difficult part of making Unsent Letters?
The actual recording process was difficult. I don't have much experience in that area. So I would spend hours fixing tiny little things or figuring out how to do things that a more experienced audio engineer would have been able to fly right through. Ultimately, I decided that even if I haven't gone to school to be an audio engineer or a producer or anything, I still know what sounds good and what doesn't . If there's one thing I do have experience in, it's listening to music. I know that an
actual
audio engineer would probably be able to find many flaws with the album, but in the end, I got the sound that I wanted, and I think that people who like my songs will enjoy it.
Are you planning other albums for the future?
Definitely. I'll always write music. My next album might take me a few years, just because I'm the kind of person who likes to constantly be involved in many artistic projects. I'm always going to be doing something, rather it's writing music with other people, writing music by myself, writing plays, writing fiction or poetry, etc. My next big projects on the horizon are Long Absent Friends (the new band I'm singing/playing piano with), the publication of my poetry book (
Coiled and Swallowed),
and hopefully at some point in 2010, I'd like to get
The Spins,
a play that I wrote, on stage. But there will definitely be more albums from me in the future!
Do you have a favorite track on the album?
That's really hard to say, because I have sort of a relationship with each song on the album, especially the older songs. I've been through so much with these songs, really. They've evolved and grown, and they're all just such a huge part of me. I think my favorite songs in terms of the album are "Cyclone" and "Wait," though. I wrote both of these songs around the same time, and they sort of feel like they fit together. I kind of think of "Wait" as sort of the sequel to "Cyclone" in a lot of ways. In terms of performance, though, my favorite song to sing is "Denied and Doomed." It's sort of like my anthem. A song about refusing to let go of people.
Can you explain the meaning behind the name "Unsent Letters"?
The album name comes from the track, "Unsent Letters." I wrote that song like sort of a story. This person is just writing these letters to this other person, completely on the outside. I sort of used the song to write my own unsent letters. At the time that I wrote the song, I was singing about very specific people that I had strong emotions for that I just couldn't communicate for whatever reason. I decided to name the album that because in a way, each of these songs is like an unsent letter to someone, stashed away in my closet.
Once again,
Unsent Letters,
my debut solo CD, will be available here on the website, tomorrow, December 15th! It will be $5.00 for a digital copy (mp3s), $7.00 for a physical copy to be mailed to you. Also, I am playing a
CD release show
this
Friday, December 18th at 11:00 at Smith's Olde Bar in the Atlanta Room.
I will be selling copies at the show for just $5.00! I'd love to see everyone there!
Unsent Letters
will be available for purchase
here!