30 day blog challenge - day 21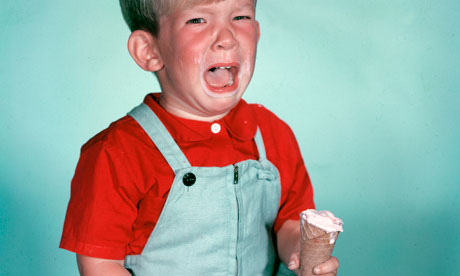 Almost every artist I know goes through an almost cycle of mood swings. We all have seasons.
There are times when it feels like we are totally rockin'. When we get standing ovations or it's 3 am and we've just finished that last round of revisions on the novel or we're singing our hearts out in our apartments or someone says "I heard your band on college radio and I had to come see you play!" or someone else says, "your play made me cry," or when we get a fat check or sell a bunch of CDs or when
we just feel like artists
. 
Then there are times when we play shows for 2 people or when we get rejection letter after rejection letter or when we have to sit through a half-hour talk back where every person in the audience tells us how much our play sucked or when not even our own playwriting professor wants to produce our plays or when some pretentious asshole guy tells us our poems are too "didactic" or when we go in crazy debt to get degrees we can never practically use for employment or when
we just feel like artists
. 
I go through these ups and downs so often as an artist, I'm sure it drives everyone who knows me insane. I was having a "down" day today, and then I thought I would turn it around and write a blog for my fellow artists. 
So what do you do when you're having a "down" day? When you can't figure out why the hell you are still writing or singing or acting or painting or creating art? When you just feel like giving up? 
Allow yourself the meltdowns.
There is no easy answer for this. It's not going to magically go away. Let yourself have a good cry and write down all of the reasons you hate life in your journal. Half of the time, when I'm feeling down, if I just let myself write out all of the bad thoughts--even though I know half of them have no basis in reality and are probably not true at all--I will almost always feel better. So have some ice cream. Listen to Morrissey. Give yourself 20 minutes to cry and write and cry again. And then take a deep breath and remember why all of the things you wrote in your journal aren't true.
Just keep swimming. 
Once you've had your meltdown and taken a deep breath, all you can do is just keep doing what you're doing. Just keep writing. Keep singing. Keep painting. Keep creating. Don't let anyone get you down, don't let anyone convince you to stop, and above all,
to thine own self be true.
You are an artist. This is what you know, this is what you do, and this is what you are.
You're going to do it anyway.
Even if no one ever wants to hear your songs, are you
really
going to stop singing them? Even if you keep getting rejected, are you really going to stop writing? There is always someone who will appreciate your art. You will always have a reason to create art. And if it really is in you, you will keep doing it in spite of what anyone says or how miserable it sometimes makes you. Because at the end of the day,
you are an artist.
So chin up. 
(And I'm writing this blog to myself more so than anyone else.)