Plays
Sara Crawford has always been passionate about
theatre
and writing plays. To read more about her plays that are currently available for production, see below. Check out the photo gallery of previous productions.
The Snow Globe (2012)
 -
a children's fantasy play - suitable for ages 8 and upToys will always listen
When a young girl, Tabatha, finds a snow globe in the woods, she soon discovers that a witch named Lavetta has enchanted the snow globe, created her own world inside with talking dolls, her snarky Cat, and an honorable crow. Tabatha enters the snow globe to find a neighborhood boy, Ethan, trapped inside. Together, they have to overcome obstacles to find a way out of the snow globe.
Length
: 100 minutes
Cast:
4 females, 2 males, 1 either gender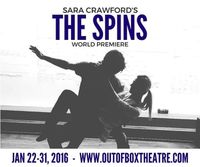 The Spins (2009)
Is music enough to save you?
On the eve of her 27th birthday, alcoholic and former pianist, Lynn, escapes from the world as her rock icon, a dead musician, helps her through the grief from losing her older brother and the end of her last relationship in a series of dreams. The dream world and reality start to merge as Lynn battles with herself in an attempt to overcome her desire for peace through death and get back to the piano.
Length: 80 minutes
Cast: 3w, 3m
Read for free on Wattpad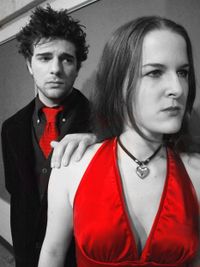 Painted (2007)
Sex, drugs, rock n' roll. Art.

In Los Angeles, California, the famous actor, Matthew Morris, lives with his sister, Amber Morris, a famous painter. Amber has been in the same room for ten years painting portraits of the muses she has created, Izabella and Vincent. Matthew brings over his friends Brandon Thompson, the beer-guzzling drummer of a famous pop-punk band, and a coke-sniffing stripper named Mercedes. When Brandon invites his lead singer, Ian Mason, over to Matthew's, Ian sneaks into Amber's room, and her world is completely shaken.
Length: 120 minutes
Cast: 3 females, 4 males