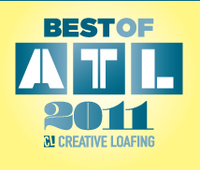 Voted Best Vocalist in Creative Loafing's Best of 2011 
Best Local Songwriter in Creative Loafing's Best of 2010
Sara Crawford is a singer/songwriter who has been playing around Atlanta and regionally since 2003. In 2011, she teamed up with Geoff Goodwin to form half of the indie band, Pocket the Moon. While she has been focused more on her writing since 2014, she has returned to her love of writing songs and will be releasing new music in the next year. Listen to her songs and check out a few photos from her most active time as a musician.
Listen
0:00/4:54

0:00/3:59

0:00/3:54

0:00/3:15

0:00/4:44