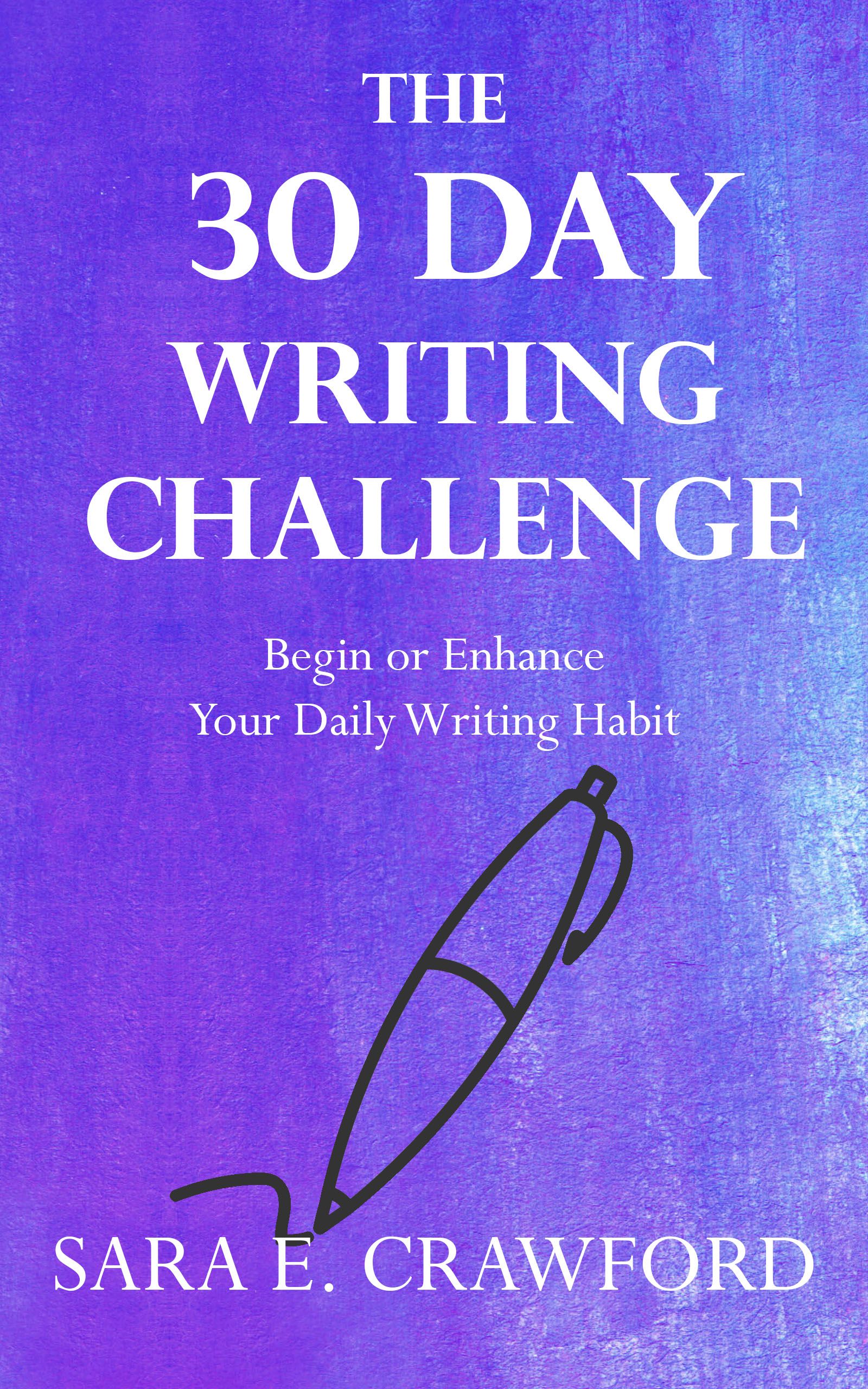 The second edition of my book, The 30-Day Writing Challenge: Begin or Enhance Your Daily Writing Habit is now available in both print and e-book versions on multiple retailers as well as my website.
In the second edition introduction, I write:
I originally wrote The 30-Day Writing Challenge in 2014. Since that time, I have become an adjunct professor for the online creative writing graduate program at Southern New Hampshire University, I have published two novels, and I have continued for four years of full-time work as a freelance writer. 
I've also been through a lot of ups and down with my own publishing journey. I have been discouraged and broken down at many points. Whether you're a traditionally published author or an indie author, publishing is hard. And there's a lot of disappointment. 
So much is out of your control: what the literary agents think about your writing, what the publishers think, your sales ranking on Amazon, how many reviews you have, etc. And sure, there are a ton of things you can do to increase your chances of having the agents read your manuscript or increasing your e-book sales. But as writers, the most important thing—the thing we always have control over no matter what—is the actual writing. The act of creation. 
Writing is a practice and a discipline. The purpose of this book is to help you to begin a daily writing habit or enhance the daily writing habit you already have. 
Whether you want to write the great American novel or write business e-books, if you are serious about being a writer, you need to practice writing every day. It's just like being in good physical shape. You have to exercise your muscles a little bit every day to build strength.   
It's important to note that for some people, literally writing every day is not going to be possible. Many people have health issues that will prevent them from being able to write every day. I, myself, suffer from anxiety and depression, and there are definitely times when I'm not able to write creatively every day. (I don't think a single day has gone by in the past 15 years when I haven't written something, though—a journal entry, an e-mail, a blog post, web content, etc. I bring that up because if you do have mental health issues, keeping a journal is often a great way to get in some form of writing every day.) 
There will also be times when life gets in the way, and writing every day isn't possible. Don't beat yourself up in these moments. The important thing is that writing becomes a regular and consistent part of your life if you want to be a writer.
Download the e-book now for just $0.99 or order a copy of the paperback for $6.99.
Coming soon on Apple Books!
Or you can order directly from my website.
I'm so excited to be able to help more people on their writing journey!