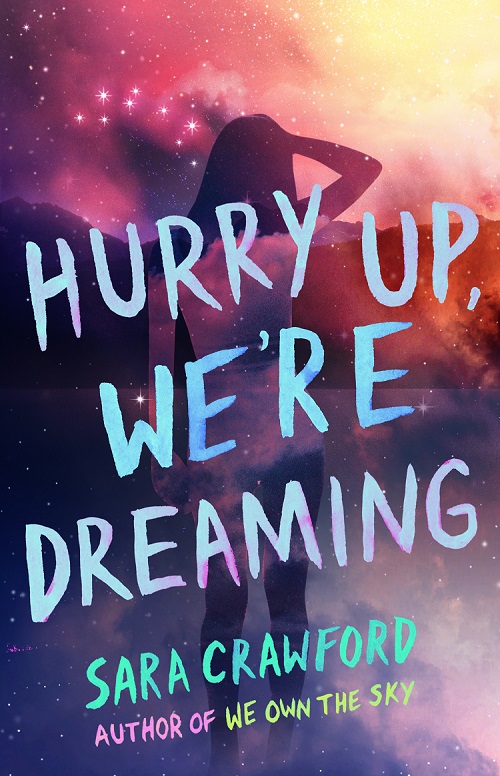 Hey everyone!
So here is my cover for Book Two in THE MUSE CHRONICLES - HURRY UP, WE'RE DREAMING. This is the sequel to WE OWN THE SKY. Isn't it beautiful?
The cover was designed by Caroline Teagle Johnson who also designed the cover for WE OWN THE SKY. 
I don't want to spoil WE OWN THE SKY for those of you who haven't read it yet but I will tell you that I am super proud of HURRY UP, WE'RE DREAMING. 
The e-book will be released on 11.30.17!
The paperback and signed paperback will be available shortly after. I will keep you posted. (Both of these are available for pre-order as well as the two-book bundle. For more information, see the books page.)
The WE OWN THE SKY e-book is also on sale right now for $0.99! So get a copy so you can read up before book two comes out!
Check out the cover reveal video I posted on my YouTube channel this morning.
So what do you think?