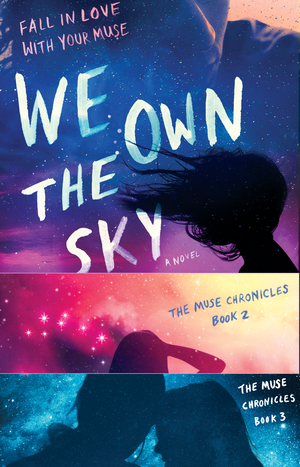 Special thanks to Catherine Weed for the above image
The Muse Chronicles trilogy is now available on all book retailers: Barnes and Noble, Kobo, Apple, etc.
The first book in the trilogy, We Own the Sky, is now free! You can download it for free from your favorite retailer. If you like it, you can continue to Hurry Up, We're Dreaming. And if it's not your thing, no harm. I hope you enjoy the next book you read!
If you have read any of these books and enjoyed them, please take a moment to leave me a review. If you've already left a review on Amazon, please consider leaving a review on any of the other retailers if you shop there. Reviews help readers to find my book, and it helps them to determine whether or not they should give it a chance.
We Own the Sky on Apple
Hurry Up, We're Dreaming on Apple
You and the Night on Apple
And all three signed paperbacks and e-books are now available on my site.
And don't forget to check out the playlists for each book!
(Note: It appears it will take a little extra time to get the books into the Google Play store, but they are coming!)
Thank you so much for all of your support!