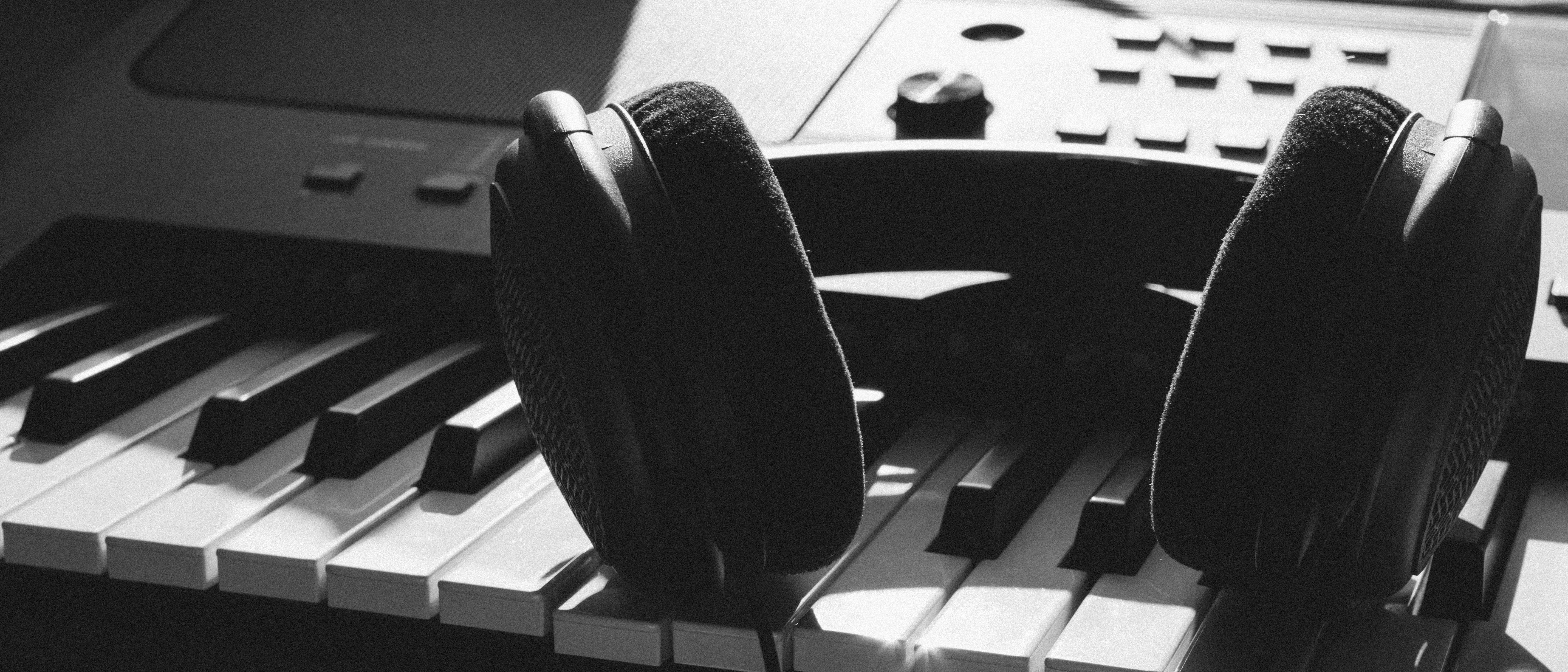 Anyone who talks to me for two seconds can usually tell how important art is to me. I have tried basically every kind of art: fiction, poetry, playwriting, screenwriting, making videos, graphic design, painting, acting, directing, dancing, singing, playing guitar/keyboard/ukulele, and writing songs. And I even did a podcast for over a year where I talked about art and creativity with artists. When I'm not creating art, I'm usually doing something creative like crocheting, decoupaging, coloring in adult coloring books, etc.
I've taken some forms of art more seriously than others. But the common theme in my life has been the importance of storytelling (through books, plays, films, TV) and the importance of music. Ever since I sang in a little version of Little Red Riding Hood in fourth grade, I have tried actively to be a singer and writer of songs. I was an acoustic singer/songwriter for 15 years or so, and I was in bands off and on from 2000 to 2012. 
But around 2012 or 2013, I started to sense my window of time to be a singer or musician was closing, especially as a woman nearing her thirties. I had just graduated with an MFA in Creative Writing, and I decided to essentially give up my dream of ever being a "successful" singer to 100% pursue being a "successful" writer. (My idea of success has since shifted a lot - which is why I put quotation marks around the word.)
My love for music has never gone anywhere. I still have almost 300 playlists on Spotify, I also use Apple Music (because it sounds better on my headphones), I ask everyone I meet to name their favorite bands and albums so I can get to know them better, I often say "making playlists is my love language," and I listen to music literally all the time - throughout the work day, in the shower, while sleeping, etc. You can also see my love for music clearly in anything I write--especially The Muse Chronicles trilogy, my play The Spins, and it's definitely there in my work in progress (which I actually finished the first draft of a few nights ago)!
But aside from an acoustic show I streamed online from my living room in the summer of 2020 and some goofy songs I've written for friends and family on their birthdays with my ukulele, my instruments have basically collected dust in the corner, and I've barely sung since my last official show at Smith's Olde Bar in 2014. There was something painful about it. Every time I picked up the guitar or even sang in the shower, I had the inner critic reminding me that I had failed at music.
One of my favorite places to sing along to my favorite songs used to be in the car when I was driving. It probably didn't help that I sold my car in September 2021 and rarely drove. Over the past few months, though, my boyfriend and I have been sharing a car. We both work from home so we rarely need it, but I do go to church, and I also drive up to see my parents (who live about 20 minutes from me). 
Recently, I was in the car, and I was having such a moment to "Hold On When You Get Love and Let Go When You Give It" by Stars that I realized I was singing along. Did it sound as good as it used to when I sang every single day? No. But I wasn't even thinking about that. I was just singing along for the sheer joy of it. 
Since then, I have found some vocal coaches on YouTube, and I have been doing some vocal exercises with them to try to recondition my voice. Not really because I think I'm going to be singing at open mic nights again or putting acoustic songs on my YouTube channel, but just because I want to bring back singing and creating music for myself. For the joy of music.
So no, I'm not saying I am actively going to start performing as a singer again (although I'm open to it), but singing and making music can hopefully go back on my list of creative activities that bring me joy.