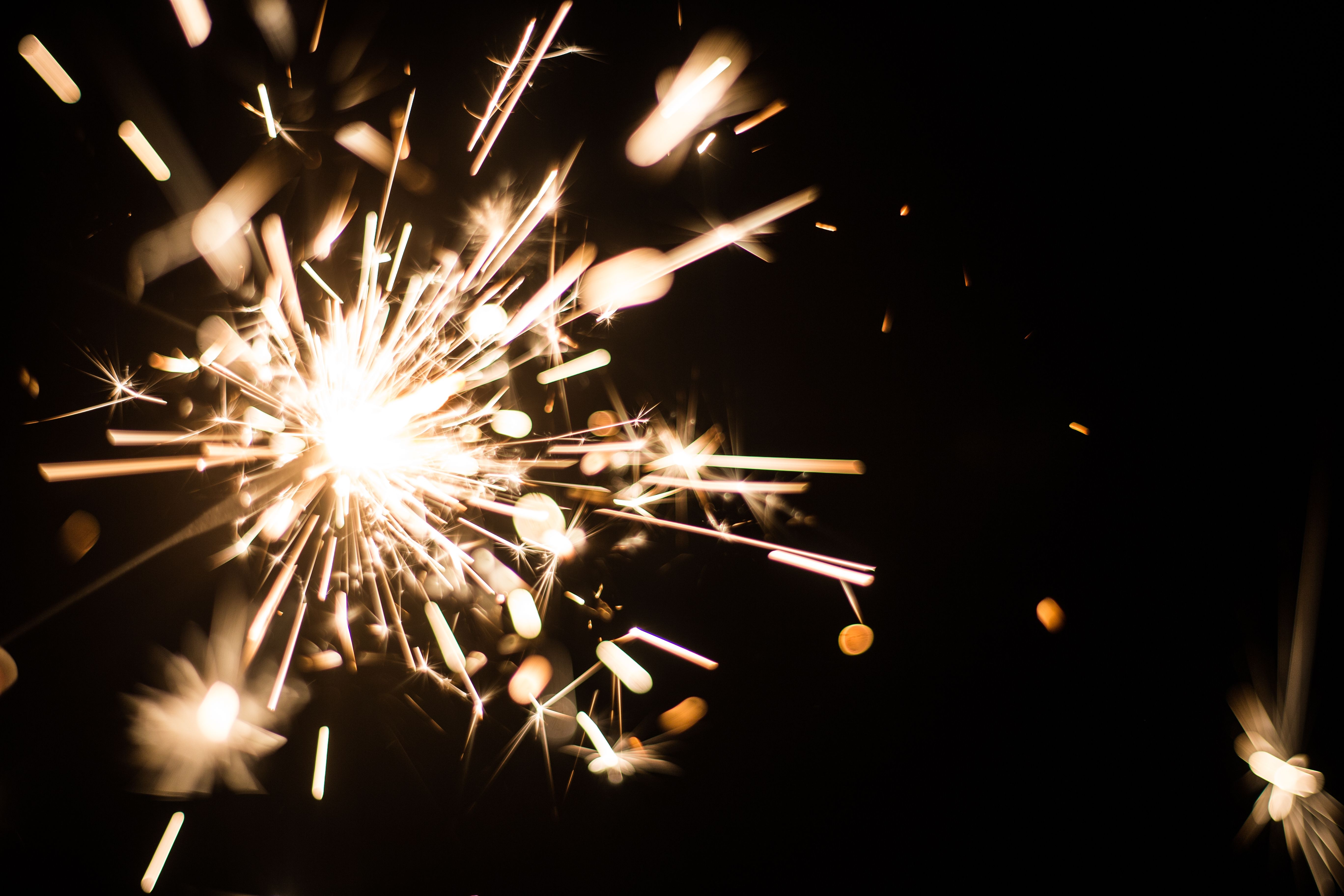 It's the end of another year. Typically, around this time, I reflect on the previous year and set intentions for the upcoming year. I told myself I should do that today, but I really wasn't feeling it. Last year, at this time, I was thinking, "The vaccine is coming! Everything's going to be back to normal in 2021!" 
And there were times when it did feel that way, but there was also a lot of up and down. 2021 was definitely a better year for most people I know than 2020 was, but it still wasn't quite what I was expecting. 
But in spite of the weirdness the year brought for the world, there was quite a bit of personal growth for me. Here are a few things I learned. 
1. Sometimes the point of creation is just to create. 
Okay, this is something I've always said, but I don't think I really learned it for myself until this year. Whether I was having conversations with artists about the creative process on the Find Creative Expression podcast or painting random paintings or crocheting a rainbow blanket, I was able to fully be present and enjoy creating–not with the expectation of sharing my work with others or receiving validation–just for the act of creation. 
2. Live music and theatre make life magical. 
Okay, this is also something that I've always known, but after going so long with no live music or live theatre, I really, really appreciated the three plays I was able to see this year (Hamilton at the Fox and both Calming the Man and Raising the Dead in the Essential Theatre Festival) as well as the band I was able to see (Wolf Alice at Terminal West). Living without live performances for so long made me really appreciate them more than I ever have before, even if we were all wearing masks, even if it wasn't at full capacity and was a little different than usual. I hope I'm able to continue to see live performances in 2022. (I already have three music shows on the agenda!) 
3. It's important to appreciate the ones you love and to tell them/show them as often as you can. 
This is also something I've always known, but it really hit home for me this year. In February, I had to put my cat, Frank, to sleep, which may not seem like a huge deal to some, but I had Frank for nearly 14 years. That was by far way longer (almost five times longer!) than any romantic relationship I have had. Anyone who knows me knows how important my kitties are to me, and losing Frank really reinforced the fragility of life for me. 
I've had so many great times this year with my loved ones–family, friends, my boyfriend, my other cat, Julian–and I made it a point to try to express my appreciation for them more than I have before. 
4. It's okay to carve out your own path for your life. 
I made the decision to sell my car this year–which isn't actually a conventional thing for a person in suburban Atlanta to do. I still get a lot of questions about it. People just don't get it. They'll look at me and ask, "So you just don't have a car??" 
Atlanta is not really a city with great public transportation, and if I wasn't able to work remotely, it probably wouldn't work as well for me, but I've been without a car for three months now, and it really works for my life. I work from home, I live close to my boyfriend, and I have created routines that make the most of weekly Lyft trips to church and to see my parents. I'm saving money and I don't have to deal with the constant anxiety of oil changes and maintenance and what if I break down and what if I get in a wreck and all of that. 
You have to make decisions that work for you and feel right for your life, in spite of what anyone else thinks. 
5. Facing things head on is always better than denial. 
This year was the first year I faced my genetic condition. There is a progressive genetic condition that runs in my family called spinocerebellar ataxia (SCA). It's caused my balance to become horrible, and it's why my father uses a walker and my grandfather used a wheelchair for the last decade of his life. I've known I probably had SCA for a few years now–ever since I entered my thirties and started having balance issues–but it was always just something to be dealt with later. 
Well, this year, I saw a neurologist to begin the process of being officially diagnosed and treated. (There's no real treatment right now, but now I can participate in drug trials and studies and it's good for me to just see a medical professional about it.) Furthermore, I found a great YouTube channel called Little Steps, Big Gains from an occupational therapist who specializes in workouts particularly for people with ataxia and Parkinson's. 
And I've been doing exercises on her channel at least three to four times a week most weeks. You can't stop SCA from progressing, but you can slow the progression and get yourself in better shape to deal with symptoms. So that's what I'm trying to do. 
I'm also in the middle of writing a novel about SCA, which feels important and cathartic for me. 
6. Having a day job doesn't make me any less of a writer. 
I spent the first half of the year trying to make ends meet. I've always been trying to be a "writer." But I never thought I was a real writer because I'm not making enough money on my books to make a living. 
This has been a conflict in my life ever since I graduated from grad school. And I put so much pressure on myself. I have to be writing books that are going to sell, and I have to be creating content every day to create more of a following online. 
But this year, I just took all of the pressure off myself. I just looked at my writing, and I thought, you know, I don't really need to write my vampire sequel right now. I need to write a book of poems about loss. And that's what I did. It wasn't a huge seller, and I'm sure I would have made more money if I put out my vampire sequel, but it wasn't what I needed as a person and as a writer. 
And now I only post on Instagram or Twitter or even TikTok if I have something to say. There isn't this constant pressure to be creating a following online.
(I still intend to get back to my vampire trilogy someday, but it will be because it's the story I want to tell and not because I think it will sell.) 
And eventually, I was able to land an amazing day job, writing web content for AT&T. And I learned how easier it is to write when you're not stressing about how you're going to pay the bills. 
Everyone who writes is a writer. This is something I've always said, but never let apply to myself. But this year, I finally felt and believed this about myself. 
I'm not trying to go into the new year with a lot of expectations. I do have some goals though: 
To finish my novel 
To read at least 25 books 
To not spend as much time on social media 
To express love and appreciation for my loved ones as much as possible 
To do my best to put out positivity and love in the world 
To be in the moment as much as possible and respond to whatever happens with grace 
But really, though, is any year quite what anyone expects? You can never predict what's going to happen. All we can really do is try to respond to unexpected events in ways that are authentic to who we are, to who we want to be. That's all I can hope for 2022. And I'm wishing the same for all of you.