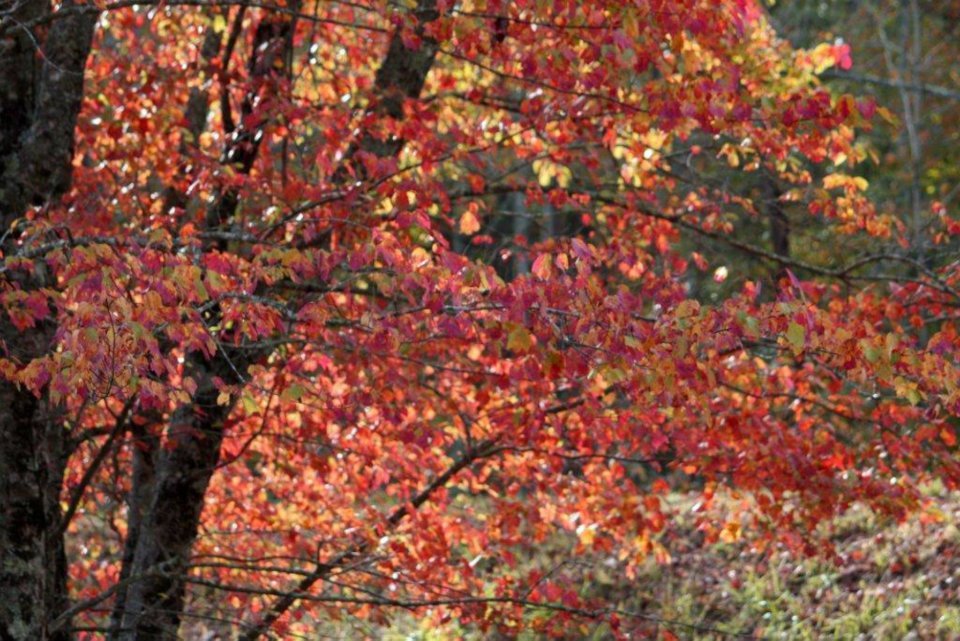 Fall Kiss by A.D. Gaspard
Well, tomorrow is Thanksgiving, which is really one of my favorite days of the year. It seems like everyone (myself included) does a
lot
of complaining these days, and it's nice to be able to take a day and try to focus on gratitude. I know I certainly have a lot to be thankful for. I have the most amazing family and friends, who are always supportive of me, and every day, there are countless opportunities to share, experience, or create art!
And on that note, there are a couple of things that you should definitely check out!

Working Title Playwrights -
This is an organization in Atlanta dedicated to helping playwrights develop new works and get them on stage. They are constantly having writing workshops, critiques, staged readings, and other events to help keep new works alive. If you've never been to check out one of their readings, I highly recommend it. As a playwright, one of the most valuable things is having the opportunity to hear your work aloud and get audience feedback. They really are an amazing group, and one of my New Years resolutions is to be more involved with them next year. Check out their
website
for more info or to get involved!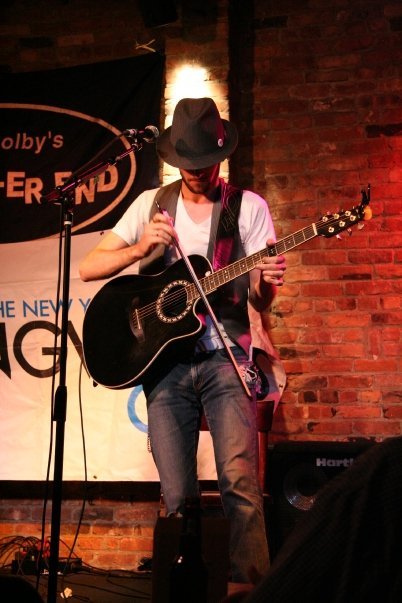 Photo from Levi Weaver's website
Levi Weaver (musician)
- Last week, my friend, Bel, invited me to go see
Kate Havnevik
at the Red Light Cafe. Obviously, she's an amazing performer, and her songs were incredible. Levi Weaver was also touring with her, and I had not heard his music before. Usually singer/songwriters have a tendency to get overlooked (I should know!), which even I am guilty of sometimes. It's hard to sound "full" when it's just one person and a guitar. Weaver, though, was quite the opposite. He used loop pedals and live effects to give his acoustic set more of a full band sound, which was definitely cool, but as he kept playing, I realized that he didn't even need any of that. His songs were good enough to stand on their own with just stripped down acoustic guitar and vocals. His lyrics were so poetic and sincere, and he had so much raw passion. It's musicians like him that remind me why I want to be a musician. (And of course it helped that he threw in an AMAZING cover of "Idioteque" by Radiohead!!) So go visit his
website
or his
myspace
and give his music a listen.
(I think it's important that we support independent musicians...especially after accidently watching the American Music Awards the other night. I mean, really, is that what
popular music
is these days!?! But that's a rant for another time. In the spirit of Thanksgiving, I'll just say I'm thankful that there
are 
independent musicians who make good music so I don't have to listen to that crap.)
So, there you are everyone. Support new plays, check out some new (awesome) music, support independent musicians, and have an awesome Thanksgiving filled with lots of turkey (or tofurkey), good times, and people you love. :-)