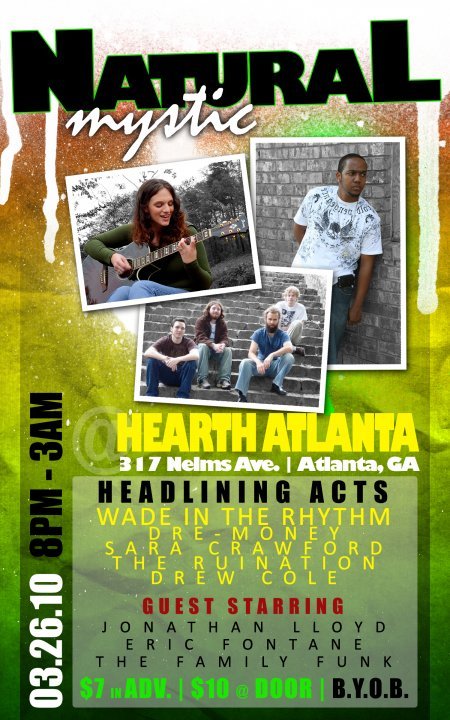 Thanks for all of the support and well wishes from everyone recently! I really have appreciated that. I am so blessed to have so many awesome, wonderful, loving people in my life. (And I'm also really glad that I have so many diverse people in my life of all different ages, ethnicities, sexual orientations, and with all completely different political and religious beliefs - as was further solidified in the massive healthcare debate that exploded on my Facebook today. Haha. It really keeps things interesting for me, and I just love being around all different kinds of people!)
I'm doing much better. On top of everything else, I randomly got some kind of stomach flu over the weekend that my mom also had, which made for a pretty miserable past couple of days. But today, my flu is gone, I'm on the painkillers for my endometriosis, and I made an appointment with a new doctor for Thursday. So I'm feeling pretty good about things. I feel like it's all a part of a huge shift that I'm going through, even me getting sick and having these endometriosis issues. I can't really explain it, but I feel like something important is happening and there's a huge shift in my life, my attitude, my way of thinking, etc. I feel really good about it, though.
So. As you can see above, I'm playing a show on Friday! It's at the new
Hearth Atlanta
in Little Five Points, which I'm really excited to check out. I hear it's an awesome new venue. The address is
317 Nelms Avenue, Atlanta, GA.
I'll be starting off the show at 8:00 pm. I'll be playing some new songs, some old songs, a new cover or two. And I'm really excited because the night is going to be such an incredible and diverse night of Atlanta music! Headlining the show is one of my absolute favorite Atlanta bands,
Wade in the Rhythm.
I've gotten a chance to see them a few times and even play with them (as Long Absent Friends), and they always, always put on an awesome show. They're a reggae band comprised of incredibly talented musicians, and I love how positive and spiritual their lyrics are and how they always have the whole crowd dancing. Even if you can't make it for my set on Friday, they are definitely worth checking out! This show is actually all ages! (For once!) And it's BYOB. 7 bucks at the door, 5 bucks in advance. I'd absolutely love to see you there! It's going to be such a fun night! And it will give me a chance to make up for the show I had to cancel last weekend, too! Here's the
facebook event
.
Sorry I didn't get my March events posting up, but here are some awesome things that are going on the remainder of the month:
Music - Shearwater - Wye Oak - Hospital Ships
-
The Earl
- Wedneday, March 24th - 8:30 pm - 12 dollars - 21+
Film - 5th Annual Women in Film and Television International Short Film Showcase -
Midtown Art Cinemas - Thursday, March 25th - 7:00 - 9:30 pm - 15 dollars
Music - Sara Crawford, Wade in the Rhythm, Dre Money, and others at Hearth Atlanta! -
Hearth Atlanta - Friday, March 26th - 8:00 pm - 5$ in advance, 7$ at the door - BYOB - All ages - See above
Theatre - The Annunciation...Sort Of: Mary Says "No" by Celeste Miller
-
7 Stages Theatre
- March 25 - March 28 -
Featuring Celeste Miller's own famous talking dance in rare form, this lively, collaborative piece presents a different outlook on what might have happened if the world's most beloved religious mother, Mary, had said "NO". This world premiere is a combination of dance, live music, spoken text, and video, and draws its content from the Gospel of Luke and Charles Darwin's Origin of Species.
Theatre - Fuddy Meers by David Lindsay-Abaire -
Onstage Atlanta
- March 19 - April 10 -
It's just another day for Claire... she wakes up and has no idea who or where she is. Her husband greets her with a cup of coffee and her book of memories. But on this morning, a man appears from under the bed and convinces her to go on a journey to find out who she truly is.
(Sorry. I don't have that many event listings for March, but all of these things are definitely worth checking out! Send me your events for April!)