Well, it's that time of year when obsessive dorks like me start making lists. This is great for people like me who obsessively document everything. I journal every day, I make silly lists (10 things I'm grateful for today, books I've read this year, shows I've played this year, etc.) on my computer. I have tons of notebooks filled with other things that don't exactly fit into either category. Okay, I know what you're thinking. "Wow, Sara, that sounds very OCD of you!" but considering how completely laid back I am in every other aspect of my life, I'm quite accepting of this one aspect of obsessive behavior.
So most of the music blogs out there are making "best of 2011" lists, but I don't like the word "best" because it implies that there is an objective way to determine which albums are better than others, and as I always say, all art is subjective. (I should get that tattooed. That's become my battle cry.) So, instead, I'm going to share with you 5 albums that I fell in love with in 2011, my 5 favorite shows that I went to in 2011, 3 albums I fell in love with in 2011 (that weren't actually released in 2011), and 3 local Atlanta albums I fell in love with in 2011. And if you really don't care about all of that, just skip down to the fun YouTube videos so you can listen for yourself!
2011 was an odd sort of year. At this time last year, I thought that there were going to be tons of releases from some of my favorite artists that I would absolutely love. Radiohead, Bjork, Lykke Li, Devotchka, Bon Iver, etc. For the most part, though, most of these releases left me with that "meh" feeling, which is definitely not what I was expecting from these artists.
One of the great things about 2011, though, was how involved I got to be in the Atlanta music scene. I played around 25 Atlanta shows with
Pocket the Moon
, and I made it out to around 20 (mostly local) shows in addition to that. Seeing and playing all of these shows allowed me to see some really great bands, both local and touring, and I also got the opportunity to meet some really cool people. As much as I often bitch about certain aspects of the Atlanta music scene (*cough*hipsters*cough*), there is a lot to appreciate about it also. This past year, I have met so many incredibly talented musicians who are (*gasp*) ALSO supportive of OTHER musicians!!
Everything that Geoff and I have gotten to do as
Pocket the Moon
--release an album, go on tour, play some really great shows, make a music video, get voted "Best New Music Act" and "Best Folk Act" in Creative Loafing--would NOT have been possible without all of our friends and supporters. I cannot say thank you enough to all of you for that.
Anyway. Onward. Let's see the lists!
I'm going to save my "5 albums I Fell In Love With in 2011" list and my "5 favorite shows I went to in 2011" list for next time. But here's the first half of my obsessive list making!
3 albums I Fell in Love With in 2011 (that weren't actually released in 2011)
I think it's important to include these sorts of albums in these kinds of lists, especially with music the way that it is today. There is SO MUCH indie music out there to be discovered that sometimes you won't find out about an album until way after it is released. There is no shame in this! While you won't typically see most indie music bloggers actually admitting that there was an album they didn't know about until a year later, I'm not a "typical" indie music blogger. (In fact, I'm not a typical anything blogger. I just write whatever the hell I feel like writing whenever I feel like writing it.)
Anyway, I wanted to write about these three albums because even though they were released before 2011, to me, they were very much 2011 albums because that is when I obsessed over them.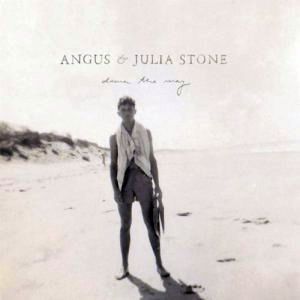 Angus and Julia Stone - Down the Way (2010)
I actually loved this album more than most of the albums on my main favorites from 2011 list. While the atmospheric track "Hold On," the haunting "For You," the catchy "Big Jet Plane," and folksy "And The Boys" are definitely my favorite tracks on this album, there really isn't a track that I dislike. These songs are full of soul, passion, emotion. The lyrics are deep and meaningful, the vocals of Angus and Julia really blend well together, the arrangements and the melodies are superb. The whole album is a winner.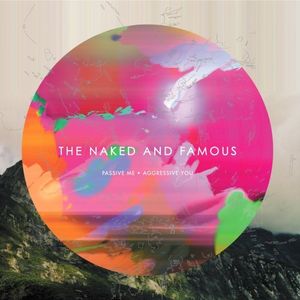 The Naked and Famous - Passive Me, Aggressive You (2010)
This upbeat and catchy album reminds me of everything that I love about bands like MGMT, Foster the People, Moonlight Bride. Not that The Naked and Famous necessarily sounds like those bands, but they have some of the same elements. This track, "Young Blood" is my favorite. Some of the vocals remind me a little of M83, too, which is probably another reason I love it.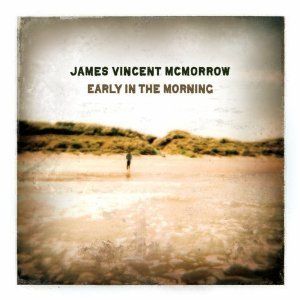 James Vincent McMorrow - Early in the Morning (2010)

This folksy and soulful solo artist reminds me a lot of Bon Iver or Edward Sharpe. His songs are very catchy and yet full of meaning. There are a lot of great and almost haunting harmonies on this album. It's perfect for rainy days like today. You should definitely have a listen if you haven't heard him before.
3 Local Atlanta Albums That I Fell In Love With in 2011
(aside from self-titled by Pocket the Moon...)
(kidding, kidding)
(no but seriously,
listen to our album
.)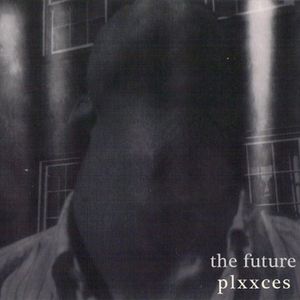 Places - The Future

Tracks like "Dark Fear, "No More Lies," and "At Least It's A Beautiful Day" are great examples of why I love this dreamy, nostalgic album. It reminds me a little bit of Wild Nothing meets Slowdive (and comparing a local band to Slowdive is something I never thought I'd do). Definitely check them out. You can hear the whole album at the Bandcamp page and pay what you want.
Places on Bandcamp
Places on Facebook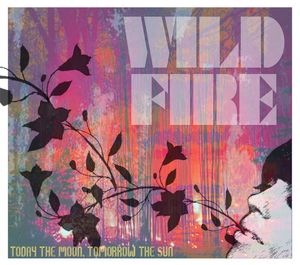 Today the Moon, Tomorrow the Sun - W I L D F I R E
When this album came out in May, I think it spent a good month on repeat in my CD player (or at least a few weeks...I don't have a great concept of time). This album may as easily have been on my main list of favorite albums from 2011, but they just happen to be local so they go here! "Old Monster," "We Were Wild," and "With My Good Eye" are definitely my favorite tracks. (They remind me a lot of Metric.) I also think this band is definitely an inspiration for all of us Atlanta musicians. (Plus, they donated a free album to my raffle for the Red Cross benefit show I organized at Kavarna earlier this year so kudos to them!)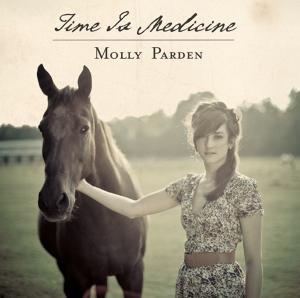 Molly Parden - Time is Medicine

Ever since I saw her set at Drunken Unicorn this June when she played at our CD release show, I have been a big fan of her's. She's one of those genuine folk singers that I love because her songs are very honest. My favorite tracks from this album are the title tract and "A Song For My Mother."
So check out these artists, go see their shows (if they're local!), buy their music, be supportive!
And stay tuned for part 2 of my favorites from 2011. :)