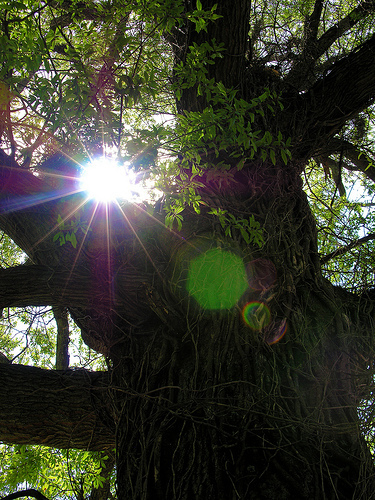 Photo by A.D. Gaspard
September is here! And there are a lot of great things going on!
First of all, I have some upcoming events:
Friday, September 3rd - Sara Crawford and the Cult Following at Smith's Olde Bar - The Atlanta Room - 9:00 PM - 21+ - $8 - My band and I will be playing a set at Smith's Olde Bar in the Atlanta Room. Also, our good friend Kayesha Belnap is moving back to Utah, so we're making this a send-off show! She's going to sing a song with us, too. :-)
Saturday, September 4th 1:00 AM, Sunday September 5th midnight - The short film I wrote, Leapfrog, will air on Atlanta Shorts on PBA 30, Atlanta's PBS Station - Tune in and check it out!
Tuesday, September 7th - My chapbook of poems, Coiled and Swallowed, will be released. It will be available here on my website or through Virgogray Press
Friday, September 24th - Sara Crawford and the Cult Following at MINT Gallery - 10:00 PM - $4
There are a ton of really great events going on this month that I'm excited about! Here are a few:
MUSIC

Tonight! September 2nd - The Apostles, Ogya, and 3052 Dub Collective at The Five Spot - 8:00 PM - 21+ - $5



Wednesday, September 8th - Harvey Milk, Hawks at 529 - 9:00 PM - 21+ - $12

 
Thursday, September 9th - El Ten Eleven, Baths, Nigredo at The Drunken Unicorn - 9:00 PM - 18+ - $12

 
Tuesday, September 14th - Julie Gribble and Bob Schneider at Smith's Olde Bar - 8:00 PM - 21+ - $20

 
Wednesday, September 15th - GIVERS, Adron, Little Tybee at The Earl - 8:30 PM -21+ - $10

 
Monday, September 27th - Tera Melos, Vegan Coke at Wonderroot - 8:00 PM

 
Thursday, September 30th - Nobody's Darlings CD Release show at The Star Bar - 9:00 PM - 21+ - FREE

 
THEATER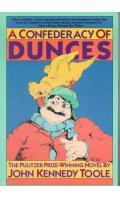 A Confederacy of Dunces - Theatrical Outfit - Running until September 12th - A World Premiere Stage Adaptation by Tom Key based on the Pulitzer Prize-winning Novel by John Kennedy Toole - Directed by Richard Garner - Like Shakespeare's Falstaff, Ignatius Reilly of A Confederacy of Dunces has the bombastic comic power to subvert reality and his madcap adventures in the 1960s French Quarter of New Orleans prove to be as laugh out loud hilarious as they are brilliantly revelatory of the human condition. It is a tumultuous story, filled with the truly rendered accents and dialects of New Orleans rebels. Two voices, however, dominate: a sharp-eyed omniscient narrator and the sometimes hapless and self-destructive Ignatius J. Reilly. Despite those tendencies, Reilly composes brilliant sketches of his adversaries and dramatizes a set of restrained values that contrasts dramatically with the world in which he moves, through various insignificant jobs and sometimes slapstick mishaps. These are dramatically played off against the equally untidy lives of a host of supporting characters, including his comically oppressed mother, a radicalized girlfriend who taunts him from New York, a strip-bar operator, a pants factory owner, and a Keystonian New Orleans policeman. Richard Garner, Producing Artistic Director and Co-Founder of Georgia Shakespeare Festival, directs.


Becky Shaw - Actor's Express - Running through September 25th - Playwright: Gina Gionfriddo - Director: Freddie Ashley - ATLANTA PREMIERE - "Gina Gionfriddo is some kind of genius! Devastatingly funny. Sends little shockwaves of delight through the house." - Newlywed Suzanna fixes her best friend Max up with her husband's beautiful but odd co-worker Becky Shaw. The blind date ignites a fuse that will soon set Becky off in the midst of Suzanna's family. The resulting blast of dysfunctional hilarity has everyone scrambling for cover, but finding none.


                                                                                                                               
The Nerd - Kudzu Playhouse - Running through September 19th - By Larry Shue - Directed by Wally Hinds - This extraordinarily inventive, side-splitting comedy is one of the funniest plays ever written. The action centers on the hilarious dilemma of a young architect who is visited by a man he's never met but who saved his life in Vietnam—the visitor turning out to be an incredibly inept, hopelessly stupid "nerd" who outstays his welcome with a vengeance. "Shue delivers a neatly crafted package that uses some classic comic forms to bring the audience to its knees, laughing."

VISUAL ARTS
/OTHER

D. Lammie Hanson - art and music - Friday, September 3rd - 6:00 PM - Avisca Fine Art Gallery - Multi-disciplinary artist D. Lammie Hanson debuts new artwork from her 4 Elements series and perform music she created in conjunction with the art project . Free

 
LUCKY STAR: An Evening of Art & Burlesque inspired by Madonna - dooGallery - September 25 - 8:00 PM - $10 donation - Madonna's unfettered spirit of individuality will be used to benefit The Rainbow Center, an Atlanta-based organization who serves the needs of gay, lesbian, bisexual, transgendered (GLBTQ), those questioning their sexual orientation and gender, their families and friends. The Rainbow Center is a community resource and support center for social, therapeutic, spiritual, educational or volunteer pursuits.
 
CALL FOR SUBMISSIONS
QuickSylver Productions seeking short films for SylverReel: A Night of Shorts - The event will be held at the Midtown Arts Cinema. Built in 1987, operated by Landmark since 2003, and located in the Midtown Promenade Center (at 8th & Monroe), the Midtown Art Cinema is quickly becoming the premier home for independent, foreign language and documentary films in the heart of in-town Atlanta. Click here for submission info.
Thanks for reading, everyone! Hope you all have a wonderful fall, and I hope you all get out there and support local and independent artists!