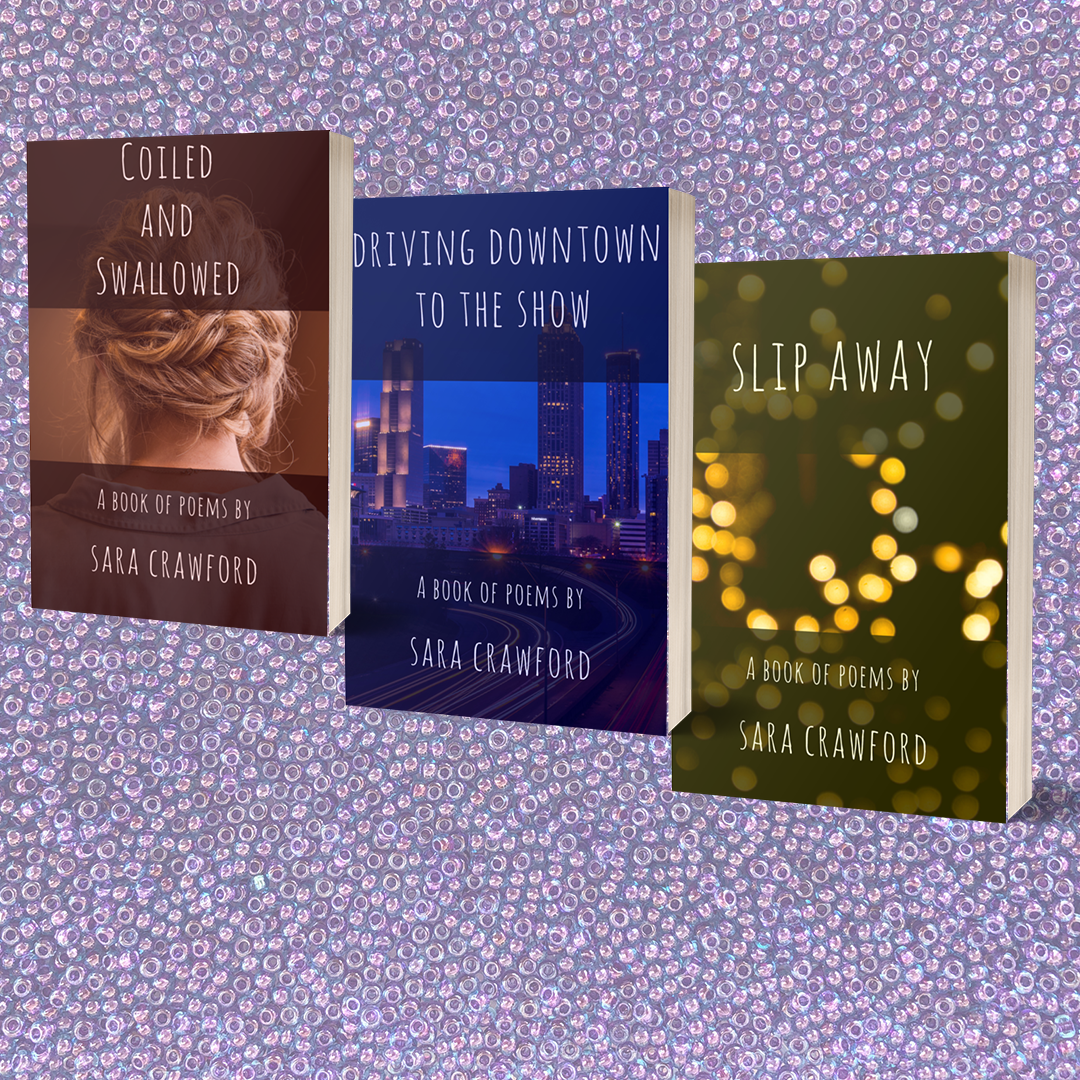 My poetry books are out today!
You can download Coiled and Swallowed, Driving Downtown to the Show, Slip Away, or a bundle of all three ebooks on all major retailers. (They may not be up on Apple yet but should be by the end of the day.) You can also download any of these here on the website. 
The print versions should also be available by the end of the week, and stay tuned for information about the audio versions!
Also, I will be doing a brief reading mainly featuring poems from my new collection, Slip Away, tonight at 7:00 PM EST on my Facebook page. I hope to see you there!