Alright, I know everyone is all listed out by now with all of the "Best of 2010" lists floating around. Also, I thought about it, and for me it's really hard to "rank" music. How can I compare one album to a completely different album? It's like saying "Which is the better fruit? Bananas or oranges?" Neither one can objectively be "better" although we may each have different favorites. So I thought instead of doing a countdown, I would just tell you about some of the albums that I fell in love with this year.
Beach House - Teen Dream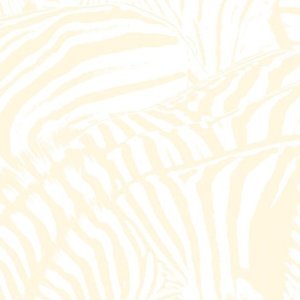 Teen Dream on Amazon.com
Beach House's website
Beach House on myspace
Of course, I have to mention this album. How could I not? Especially after I saw them live twice this year. (Ironically, neither show was in Atlanta. The first one was in Asheville, NC in late April. I drove up there to see them when their Atlanta show was sold out. The second time I saw them was in Athens at the 40 Watt.)
The first time I listened to this album all the way through, it was like magic. I completely fell in love with Victoria Legrand and her captivating vocal melodies, especially paired with Alex Scally's guitar, which weaves together with the organ so beautifully. This album took me somewhere, every time.
Arcade Fire -
The Suburbs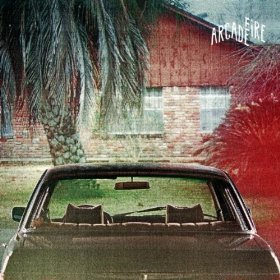 The Suburbs on Amazon
Arcade Fire's website
Arcade Fire on myspace
I've been a huge fan of Arcade Fire ever since
Funeral
came out in 2005. I was a little obsessed with
Funeral 
and
Neon Bible,
actually. So I was really excited about their 2010 release. But when I listened to the first few times, I was a little disappointed. It wasn't what I expected it to be. It didn't make me feel the way that those first two albums did, especially
Funeral
with it's longing and joy and childhood nostalgia. 
And then one day, I just sat down and listened to the whole thing, and I had a
moment.
I got
it.
It captures that suburban-9-to-5-sitting-in-traffic-this-is-almost-like-being-in-jail-but-we-don't-notice-because-we're-too-busy-drinking-lattes-and-playing-on-our-iphones feeling
extremely well
. But it still slightly irritates me because Arcade Fire doesn't have to punch the clock or work 9 to 5 day jobs. They get to play music for a living. I'm sure at one point, they understood the frustration, living in the sprawl, feeling trapped, but I feel like this album is really coming from an outside perspective. I still have mixed feelings about it in that regard. Nonetheless, I've come to absolutely love the music. Especially this song, which I've definitely listened to non-stop, on repeat, for at least a day or two.
Blonde Redhead - Penny Sparkle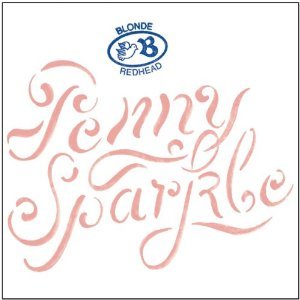 Penny Sparkle on Amazon
Blonde Redhead's website
Blonde Redhead on myspace
This is an album I haven't seen mentioned a lot on the various best of 2010 lists, and I really don't know why. This album is amazing! The airy vocals and dreamy guitars will send you into another world as well. They remind me of Slowdive meets the Cocteau Twins. If you like shoegaze or dreamy music, you should definitely check out this band. I am really hoping they make it to Atlanta sometime soon so that I can catch them live.
UNKLE -
Where Did the Night Fall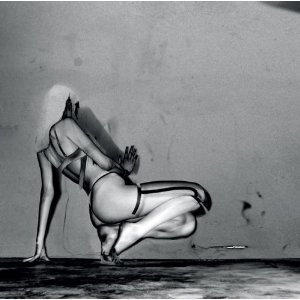 Where Did the Night Fall on Amazon
UNKLE's website
UNKLE on myspace
This is another album I haven't seen mentioned much, which I also think is weird. I became completely obsessed with this album when I was in Mexico. I've been a fan of UNKLE for a while, but it was really listening to this album that made me pay attention. I especially love the tracks that UNKLE does with The Black Angels (there's one on this album and one on the
Twilight Saga: Eclipse
soundtrack, which is actually a great soundtrack.)
Check it out!
Dark Dark Dark -
Bright Bright Bright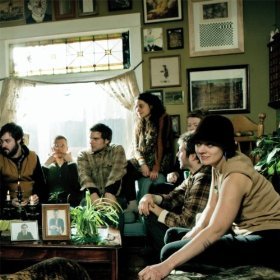 Bright Bright Bright on Amazon
Dark Dark Dark's website
Dark Dark Dark on myspace
If you like Regina Spektor or My Brightest Diamond, you
must
listen to Dark Dark Dark.  This EP goes from eerie to nostalgic to passionate to elated to longing all within the span of six songs. After I saw the band live at The Five Spot in October, I was hooked. Their live show was amazing as well. They had an incredible presence. (And who doesn't love accordions?)
So there we have it. Five releases that I absolutely fell in love with in 2010.
Releases I'm excited to hear in 2011 so far? Well, PJ Harvey, Lykke Li, Devotchka, and Adele are all supposed to have albums coming out in 2011. I have a good feeling about this upcoming year. :-)