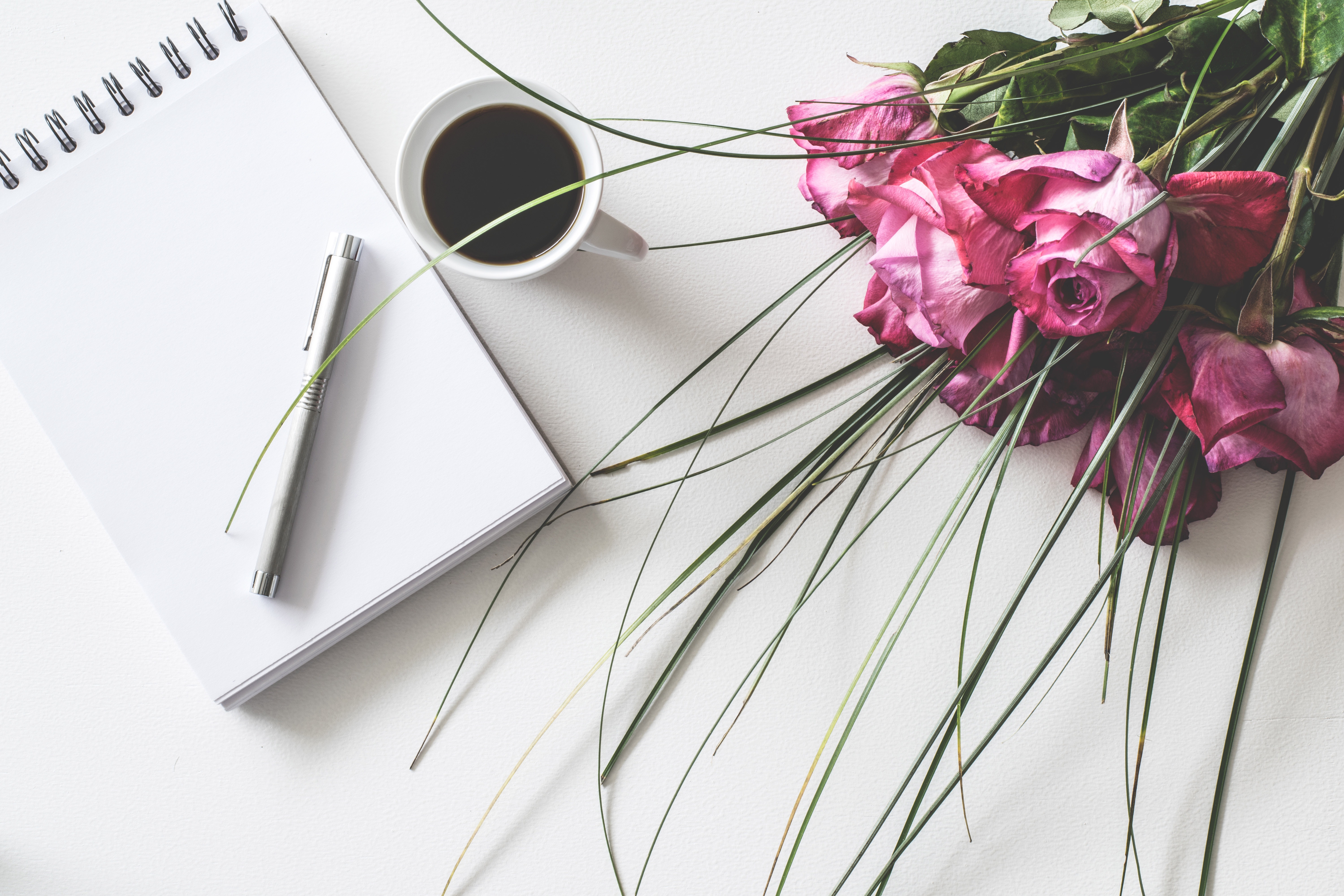 So I've been trying to make my website more accessible, and I'm slowly adding image descriptions to the alt tags in all the images. But when I saw my last blog post was called "Six Things I Learned in 2021," I thought, "oh, maybe I should write a blog post." 
I sort of disappeared last year because I was unemployed and depressed for the last half of it. Just when I learned to accept the fact that having a day job didn't make me any less of a writer, my contract at AT&T ended two years earlier than it was supposed to. I got through the rest of the year by freelancing and borrowing money from my parents or my boyfriend. 
But then! In December, I got seriously the best job I could ever even imagine. 
I've been a member of Unity North Atlanta Church since January 2013, and the Unity movement is something I'm deeply passionate about. I've volunteered at my church as a worship team/ensemble/choir singer, I edited an anthology of poems and short stories about Unity North by the congregation, I've performed in several plays, I've done some random things like helping out with painting the Holy Grounds Cafe, and most recently, I've been volunteering in the booth to run the cameras for the stream. So it's safe to say I'm on board with Unity.
So one day, I was on Indeed, browsing the digital content/copywriting jobs, and I saw that Unity World Headquarters up in Unity Village, Missouri is hiring a remote digital content writing specialist. I made a loud, excited sound and scared my cat, Julian. I ended up getting the job. I've been working for Unity World Headquarters for just over three months, and it is (no joke) hands down the best job I've ever had. I get to spend my days creating positive content including a piece about some amazing women writers in the Unity movement as well as the spiritual meaning of tattoos and helping to "transform the world, one heart at a time" (as we would say at Unity North). 
(Yes, I also think it's kind of hilarious that I just stumbled on this job on Indeed.)
Next week, I'm going up to Unity Village for the first time for some onsite training, which I'm excited about!
As far as the writing goes, it may seem like I haven't had any news since I published my three books of poems in March 2021. (And that's… well, true.) But that's not because I haven't been writing. I just haven't been publishing. 
I've been working on an adult contemporary novel about my disability, SCA (and really, just disability in general), for what seems like forever although I am actually almost done. (I have about 85k words--I think it will end up being 95k or 100k words, maybe less?). I am going to pursue the traditional publishing route for this (I'm not so great with indie author marketing--especially for a book that's general fiction as opposed to a fantasy or science fiction novel) so who knows how long it will take me to get it out there in the world, but eventually, it should be out there. And maybe I'll get back to my vampires after that? 
I am no longer doing the Find Creative Expression podcast (which is still available on Spotify, Apple, YouTube, and other podcasting platforms although the actual site is no more) but I do really miss talking about art I like so I'm going to close out with some recommendations for you!
Movie: This is old news at this point but if any of you have not seen Everything Everywhere All At Once, GO SEE IT. What are you waiting for?? It won seven Oscars (including three acting categories, Best Director, and Best Picture. I'm not always a fan of movies that win a lot of Oscars, but this one definitely deserved all of those. It was just a heartwarming film.
Music: If you never heard Once Twice Melody by Beach House (which came out last year), WHAT ARE YOU DOING WITH YOUR LIFE? Okay, well, Beach House is not for everyone. So if you're not into super mellow melodic dream pop with a lot of organs, guitars, and layers of sound, here's a Spotify playlist I recently made that's completely upbeat. (On the other hand, if you want to hear me obsess about Beach House and describe them with the perfect made-up word--mellow + emotional=mellotional--check out this old classic.)
TV: Lately, I've really been enjoying Poker Face on Peacock. The premise is basically a woman who has a supernatural ability to always know when someone is lying, and throughout the show, she has to solve many murders. But it's a fun spin on the murder mystery, the acting is really good, and it's just a fun show. Check it out!
Other: Anyone who knows me knows I love Beauty and the Beast. So naturally, I was pretty excited to check out the 30th-anniversary special. The whole program was pretty cool, but this performance of "Evermore" by Josh Groban is amazing, y'all. (Ironically, it's the only song they did that wasn't in the original animated movie but in the 2017 live-action remake.) I legit gave him a standing ovation in my living room (again scaring Julian).