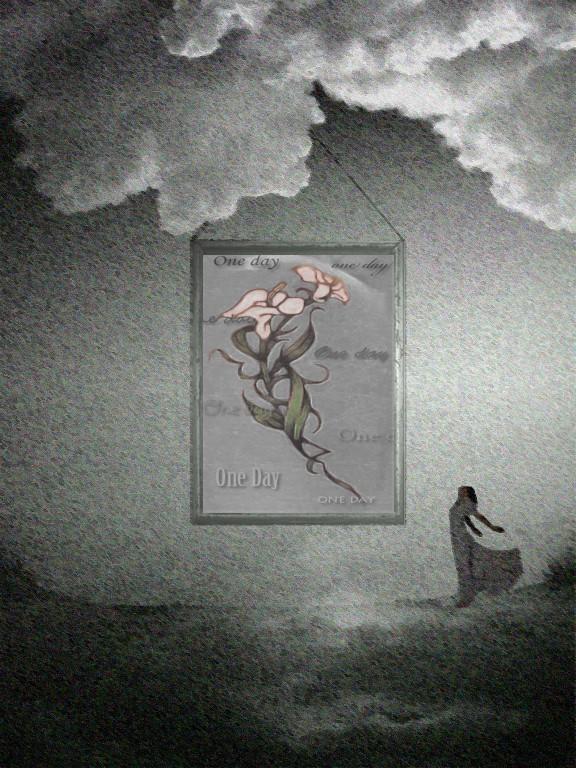 One Day by Carmen Lamarium
Here's what's going on with me lately:
Unsent Letters promotion - First of all, thanks so much to everyone for being so supportive of me and this album. I have sold more CDs than I ever could have imagined, and everyone has been awesome about helping me get it out there. The CD is now up on iTunes and Amazon.com! I am also on Last FM, and I'm working hard on getting my music on Pandora.com. (Thanks to everyone who sent e-mails to them by the way! It really made a difference as they're actually paying attention, now!) Also, I have sent copies of the CD out to several college radio stations, including the Georgia Music Show on Album 88, which comes on Wednesdays from 6:00 pm to 8:00 pm. So all of you Atlantans (Atlantians? Atlantans? I don't know...people who live in Atlanta!) tune into that, call up the station (404-413-9727), and request one of my tunes!
 
New music

, photos, and

videos up on the website! - I put up a bunch of free new songs on my music page! There's a live version of "Wait" from open mic night at Ragamuffin, a Slowdive cover that I did, an acoustic version of a Long Absent Friends song, an old Ruby song, and an old Novo Luna song! You can download them for free, here. Also, my friend Amanda (aka Carmen Lamarium) put up a couple of videos on YouTube from my CD release show at Smith's. I've put those on my photos/videos page, or you can go to YouTube. Here's a link for me playing my acoustic version of "Bridge" (actually a Novo Luna song), and here's "Rainwater." Also, I put up some new Long Absent Friends pictures on my photos/videos page, so check that out!
 
Upcoming play production, Community Service - My one act play, Community Service (working title), will be staged and performed by the Horizon Theatre Apprentice Company this May! Recently, I got to see this year's Apprentice Company in the 2010 Joint Stock Project, and I have to say, I was very impressed! I'm looking forward to working with these actors and the wonderful people at Horizon Theatre again. :-) More details to come about this show!
 
Upcoming music shows:
- Long Absent Friends will be playing at Lenny's with Goodland (featuring Geoff Goodwin and Chase Adkinson, who I played with in Novo Luna) - Tuesday, February 2nd. The show starts at 9:00 pm, it's 21+, and the cover is 6 bucks. I hope to see you all there!
- I will have another solo show at Smith's Olde Bar (in the Atlanta Room) on Friday, March 19th at 10:00 pm, so mark your calendars! Let's pack the place out again like we did in December! That was such a blast.
 
Send me your events! I'll be updating my "events" blog for February pretty soon, so if you have any upcoming plays, music shows, poetry/literature events, visual arts events, dance events, etc., please send them my way! You can e-mail them to me at sara@saracrawford.net. (I'll also put them on my Atlanta Bohemians group on Facebook.) And I will try to make it out if I can! I absolutely love supporting local, new, and independent artists, and I love being exposed to new and interesting works. There is so much going on, and Atlanta has such a thriving artistic scene. I'm so excited to be a part of it! (I know I've said all of that before, but I'm just so excited, I have to repeat myself!)
 
All of my links in one place: A bunch of people have asked me recently for various links to my various pages around the web, so here you go!
- Sara Crawford on Myspace
- Sara Crawford on Facebook
- Sara Crawford on Last FM
- Sara Crawford EPK on Sonicbids
- Sara Crawford on iTunes
- Sara Crawford on Amazon
- Long Absent Friends on Myspace
- Long Absent Friends on Facebook
Thanks again to everyone! I have absolutely the most supportive and awesome friends/fans, and I'm finally at a place in my life where I feel like I'm really getting my art out there and people are appreciating it. I definitely would not be in that place without all of you. So to everyone who actually takes the time to listen to my music, read my writing, come to my shows, come see my plays, or even read my blog on my website, I am extremely grateful. (I know, I've said all of this before, too, but you really can't say things like that enough, I don't think.) So, THANK YOU, THANK YOU, THANK YOU for supporting me and my artistic projects. :-) :-)
I will leave you with a live version of "Wait" from the open mic night I recently played at Ragamuffin. Enjoy!