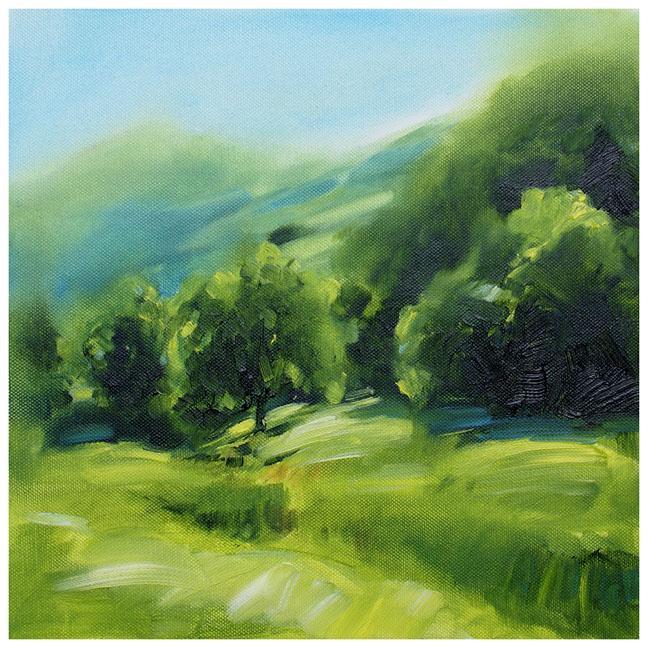 Summer
- Oil on canvas - by
Bisat from DeviantArt
It's summertime! Oh, how I love Georgia summers. :-)
So, if you are a new reader to my blog/website, here's the story. A few years ago, I started a Facebook group called
Atlanta Bohemians
, a group for any and all kinds of artists in the Atlanta metro area to promote their events, post about auditions/calls for entries, or where art supporters can find information about independent and local musicians, actors, playwrights, screenwriters, film makers, painters, sculptors, poets, authors, and any other kind of artist you can think of. I started sending out monthly lists of different artistic events around the city, and I got a great response.
When I started this website, I thought I would move those lists over to my blog. Because I wanted the website to not only be about me promoting my own artistic projects, but I also wanted to promote and support other local and/or independent artists. I try to do that in other ways too, sharing poetry that I like in my
"Poem of the Week,"
posting photography and art pieces from independent artists on my blog entries, posting music sharing podcasts where I share independent music, etc. I just love art so much. And I think there is nothing more powerful than going to that show where the band plays a song that
reaches out
to you or going to a play that just completely speaks to you or hearing a poem that just sucks you in or staring at a painting and being incredibly overwhelmed by the complex beauty in life. Art is a reflection of life, art helps us appreciate life, the good, the bad, everything becomes beautiful. I know nothing has helped me more in my own life to really be in the moment, to have real spiritual experiences, to really feel a universal love for everyone and everything than a perfect piece of art at the perfect time. And actually, you don't have to sit in the audience of a hugely popular Broadway musical or go see paintings by artists who have been dead for centuries or turn on the radio to find this art. It's everywhere. It's all around you. And there are tons of living, breathing artists who are writing songs, painting paintings, taking photographs, writing screenplays, making films, performing spoken word, etc. in spite of their 9 to 5 day jobs or their waitressing jobs or their bartending jobs or their low-paying non-profit jobs. And these artists truly inspire me. Working at places like The Georgia Ballet or Horizon Theatre and seeing these people work 60 hours a week for very little pay just because
they love art.
And if I can inspire one person to go out there and see an original, new play or see a local, unknown band or see an art exhibit from a living Atlanta artist or see an independent film made by a local filmmaker, then it's completely worth it to me.
SO! With that in mind, here are a bunch of awesome things you can do in June and July to support the local artists! And of course, if I have forgotten anything, please leave a comment.
Visual Arts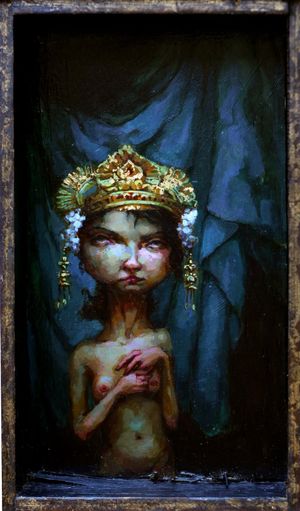 June 5th - 27th
-
Young Blood Gallery
- "Interior/Posterior" with 6 women artists Megan Kimber, Merrilee Challis, Daisy Winfrey, Chrystal Chan, Jennifer Davis & Lesley Reppeteaux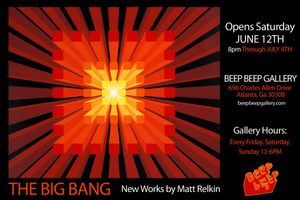 June 12th - July 4th
-
Beep Beep Gallery
- "The Big Bang" a solo exhibit of new work by Matt Relkin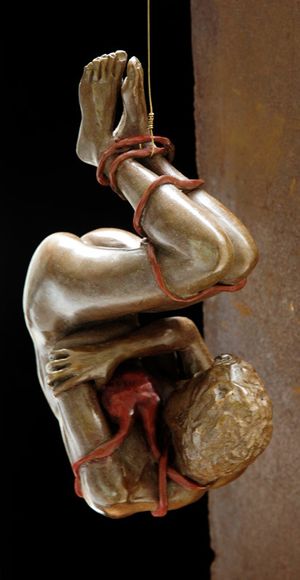 Friday, June 18th
-
ASI Gallery
- works by Laura Rubio - Opening reception June 18 , 2010 - 7 - 9:30pm - Free admission - Exhibition will run from June 18 - July 18, 2010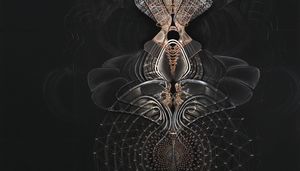 July 9th - September 19th
-
Atlanta Contemporary Art Center
- Amy Myers: Feminine Space
Friday, July 16th
- Art Party.
30+ artists showing. No theme. Its an art show that morphs into a party with Bands & DJs. Free drinks, $10 donation. 21+. More artists are always welcome. Visit
www.dooGallery.com
for more information.
Music
Saturday, June 19th
- Five Spot
- Wade in the Rhythm, Cloudeater, Dan Marshall Project with special guests including Dre-Money - 21+ - 9PM - Advanced Tickets: 7$
Saturday, June 26th
-
Star Bar
- Howlies - Coathangers - Balkans - Mermaids - 21+ - 8$ - 9 PM
Thursday, July 1st
-
Star Bar -
FREE THURSDAY SHOW! - Abby GoGo - Carnivores - Grenadines - 21+ - FREE - 9PM
Wednesday, July 7th
-
Smith's Olde Bar
- James David Carter- Glen Pridgen Band - Brandon Perry - 21+ - 8PM
Saturday, July 10th
-
Wonderroot
- Littlefoot, Cloudmouth, Revo - 9PM
Saturday, July 17th - Star Bar -
The Selmanaires - with special guest, Adron - 21+ - 8$ - 9PM

Theatre
Tuesday, June 15th
-
WORKING TITLE PLAYWRIGHTS
Presents Theroun D'arcy Patterson's SEMBLANCES - Staged Reading - Academy Theatre 119 Center St., Avondale Estates, Ga. - 7:30 PM - FREE to WTP members / $5 suggested donation all others at door.
June 12th and 13th
-
Harvest 2010 The Backyard Plays
- Onion Man Productions - A new collection of nine 10-Minute plays by local playwrights!
June 11th - June 27th
-
A Funny Thing Happened on the Way to the Forum
-
Atlanta Lyric Theatre
June 9th - June 27th
-
Reasons to be pretty by Neil LaBute - Pinch n' Ouch Theatre 
July 7th - August 7th
-
12th Annual Essential Play Festival
- Featuring three plays,
Qualities of Starlight
by Gabriel Jason Dean, directed by Peter Hardy,
Darker Face of the Earth
by Rita Dove, directed by Betty Hart,
Sally and Glen at the Palace
by Peter Hardy, directed by Ellen McQueen
Call for Entries/Submissions

Seeking bands and artists!
Children's Restoration Network is trying to break the Guinness World Record for the longest concert by multiple artists at the Red Rabbit in Johns Creek. They are still looking for bands and artists who want to participate, people who want to volunteer to be witnesses, and just people who want to come out and enjoy it all. It will take place from July 10th - July 24th. Learn more at
www.worldslongestconcert.com
or email Richie Tyre at
richie@childrn.org
.
Other
Java Monkey Speaks -
Open Mic Poetry - Every Sunday at 8:00 pm - Java Monkey coffee shop - Decatur
Friday, July 2nd
-
DODEKAPUS PRESENTS: CARNIVAL FUNDRAISER FOR LIVING WALLS
- A carnival themed event with games, prizes, food, booze, bands, kiddi pools, a kissing booth, tarot booth, giant twister, screenprinting on site, and much much more - 5:00 PM
There you go, guys. Lots of awesome events to make your summer fun :-)
And I'll leave you with a poem. It's sort of my ode to summers in Georgia.
Georgia June Outside of a Coffee Shop
by Sara Crawford
Thursday night in Georgia June,
outside sitting,
sipping on hot coffee,
with a splash of hazelnut.
Everyone around me sweats bullets, slurping
on smoothies and iced lattes.
To me, the night air is a warm
blanket covered
in stars and fireflies that twinkle
through the sheets.
My bones are growing as we all rotate
through space, but I don't feel
any older
than the teenager sitting next to me,
her bare feet propped on the chair
in front of her,
toenails painted neon green, her flip-flops (practically made
of straw) are scattered
lazily on the ground beside her.
She laughs, and I laugh with her as if
I am a part of the conversation,
peering at her feet from behind
my magazine.
A couple exits the coffee shop,
opening the door
behind me.
The air conditioning escapes
from inside, whispers to my skin.
Goosebumps rising, I shiver.
The door closes.
I sigh with relief and wrap myself
up in the night, sinking into
Georgia June.