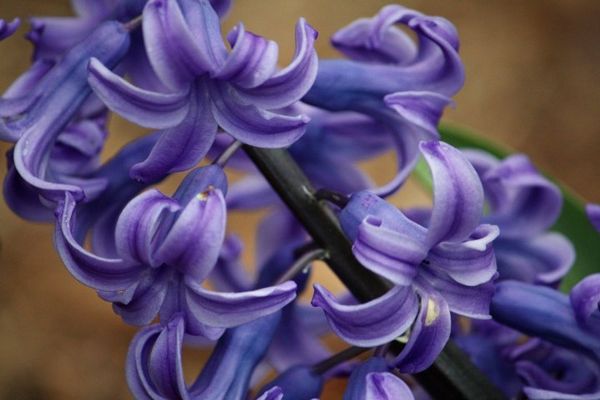 Photo by Beverly Crawford
SPRING IS FINALLY HERE! I couldn't be more excited. I always feel like spring is the most hopeful time of the year. For me, anyway.
So. I was at
Lenny's
last night seeing
The Judies
, and I was thinking (as I do often), "Wow, there is
so much good music
going on in Atlanta! I'm so glad to be here right now." Seriously, guys. You can go to any venue in Atlanta virtually any time of the week and see incredible musicians. They're everywhere! And there's music for everyone! The Atlanta music scene is such a great one. You guys should all go take advantage of that!
On that note, there are a lot of great things going on in April, and I thought I'd share my picks for the month with you so you can go check them out! :-)
MUSIC
THEATRE
Lookingglass Alice at the Alliance Theatre - 3/31/10 - 5/2/10 - Defy logic – and gravity – in a topsy-turvy, timeless tale of a little girl who journeys through the looking glass to become a queen. Marvel as Alice floats, falls, and flies overhead in a radically reconfigured Alliance Stage. It's a dizzyingly playful feat of ingenious wonder, peppered with playful acrobatics certain to awaken the kid in all of us. Once you pass through this looking glass, you may never want to come back out!
 
THE SHOW! - Out of Hand Theatre - at Horizon Theatre - 4/2/10 - 6/18/10 - A 60 minute late-night Freak Show, Out of Hand style. The Show! is never the same twice because the audience runs The Show. A ridiculously interactive Choose-Your-Own-Adventure Event, The Show! is wild, big fun!!!!
 
100 Saints You Should Know - Actor's Express - 3/18/10 - 4/17/10 - The lives of five people collide in this emotionally charged drama about unraveling faith and the redemptive power of human connection. While Matthew is on an enforced furlough from the priesthood, he seeks refuge at the home of his curious and devout mother. He is followed by Theresa, the rectory's cleaning lady, who is desperately searching for meaning and completion while trying her best to raise her unruly teenage daughter alone. Through vividly poignant character sketches, we find sometimes that God really is in the details – even when those details get messy. Featuring Carolyn Cook.
VISUAL ARTS
Fight or Flight - New work by Kelly McKernan - Beep Beep Gallery - Opening Saturday, April 10th 8:00 pm through May 2nd - In this newest body of work, Kelly McKernan continues to explore her psychological responses to the stresses and struggles of reality. While much of her previous work commented on the consequences of using idealism as a coping mechanism, "Fight or Flight" takes a more direct and personal approach by addressing these responses in terms of biological survival tactics.
 
Cartoon Madness 5 - The Lunchbox Show - Alcove Arts Gallery - Opening Saturday, April 10th 8:00 pm - For thirty-five years, metal lunch boxes were a critical accessory for school kids. Starting with the Hopalong Cassidy model in 1951, a lunch box could be a child's most personal statement. While the exterior let everyone know what was the coolest new TV show or pop music group, the interior neatly housed a meal of your choosing (with help from Mom).
 
Conor McGrady - On Foreign Soil - Saltworks Gallery - March 19 through April 24 - SALTWORKS is pleased to present On Foreign Soil, featuring new works on paper by New York-based artist Conor McGrady. The exhibition will be on view from March 19, 2010 through April 24, 2010. This is the third solo exhibition on McGrady's work at the gallery.
OTHER EVENTS
Collective Conscious Art Show - Friday, April 9th - 8:00 pm - 431 Fair St. SW, Atlanta, GA 30313
 
Extremity Experiment - Open Mic Night - Saturday, April 24 - 6:00 pm - Atlanta Contemporary Art Center - As always, we welcome singers, poets and musicians to bless the mic and those looking to network. This experiment will be sure to enlighten and entertain all of your senses.
 
Rocky Horror Picture Show at Frolicon - For all of you convention goers out there, make sure you check out Rocky Horror Friday, April 2nd at Midnight (Technically Saturday...). I'll be playing Janet this year and it's carnival themed! Should be a lot of fun!!
 
Talking Back to the Muse - Saturday, April 17th - 8:00 pm - Composition Gallery - Poetry Atlanta and Composition Gallery in Candler Park team up for this special evening to celebrate National Poetry Month on Saturday, April 17, 8 p.m. Favorite Atlanta poets will be reading a classic poem followed by a response, rebuttal or rant of their own. It's sure to be a unique evening of poetry.
 
There you go, guys! Lots of incredibly awesome things to check out. I'm definitely going to be at several of those events! So get out there and support your local and independent artists! Share the art! You never know what you'll experience. You could go to a show and the band could play that perfect song that you
need
to hear, you could see a painting that really touches you, you could see a play that makes you laugh your ass off. There is all kinds of wonderful art going on in Atlanta, so get out there and
experience 
it!
If I missed an event that you'd like to share, make sure you leave a comment here on the blog!