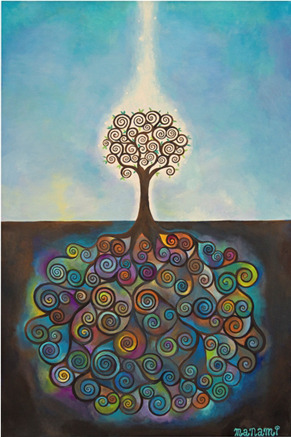 Origin
by
Manami
I have a lot going on recently, so I thought I'd post a blog about it :-)
Recently, I got the opportunity to play an acoustic set with
Be Atlanta
. First of all, these guys are freaking awesome. They're doing all of the things I love(d) about groups like Have You Heard, Atlanta Guardian, and 4th Ward Heroes, promoting local music. They host local music shows, they promote local bands, they're constantly posting videos, songs, show listings, etc. Even at their shows, in between sets, they play a playlist of local music. Definitely check out their website -
http://beatlanta.com
- And check out their shows, too. They have another show tomorrow -
Friday, August 27th -
with
Before the Solstice
and
Capibara
.
They posted a
blog
about the acoustic show I played the other night, and they even included a couple of videos of some new songs I've been working on:
This one is called "Don't Try So Hard." (Ironically, I was trying way too hard to remember the whole song. It's that new, people!)
And here's "Rooftops." It's about my experience in Mexico.
In other news, my band and I have been trucking along, working on a new EP that we're hoping to release in October. The EP will feature the songs, "You Told Me," "Irresponsible," "Tangled," and the crowd favorite, "Hipster Haircut." Have I also mentioned that my band is ridiculously awesome? These guys amaze me every day with their versitility and talent. I have so much fun practicing with them, and I can't wait for our next show!!
Speaking of shows, I have a few coming up:
Acoustic set at the Grant Park Summer Shade Festival - Saturday, August 28th - 12:30 - Historic Bandstand Stage - FREE - All ages - I will be playing an acoustic set this Saturday at 12:30. I am so, so, SO excited to be playing the same event as so many incredible Atlanta musicians! (Like Wade in the Rhythm, The Goldest, and Lindsay Apple to name a few!) I will be hanging out all day after my set checking out the music, so come out to this FREE festival and enjoy some great bands!
Sara Crawford and the Cult Following at Smith's Olde Bar - Atlanta Room - Friday, September 3rd - 9:00 PM - $8 - 21+ - My band and I will be returning to one of my favorite venues, Smith's Olde Bar, to rock your face off. Come check it out!
Sara Crawford and the Cult Following at MINT Gallery - Friday, September 24th - 10:00 PM - $4 - All ages - This is part of the Rock Science Revival music series! A lot of great bands have been playing these shows recently, and I'm really excited to be joining them!
In other non-music happenings, I recently got some very exciting news about
Leapfrog
, the short film that I wrote, directed by Michael Tillman. On
September 4th at 1:00 AM
and
September 5th at midnight
, Leapfrog will air with some other short films created by Atlanta filmmakers on the show,
Atlanta Shorts
. The show airs on PBA 30, Atlanta's PBS station. So make sure you tune in for that!
Also, my chapbook of poems,
Coiled and Swallowed,
will be released through
Virgogray Press
on September 7th. I will be having a poetry book release night at Cool Beans in the Marietta Square. The date is TBA, but it will be in mid-September! The first half of the evening will be a poetry open mic night, and then I will read a few poems from the book and have copies available for people to purchase. So all of you poets out there, definitely come and join us for this! Read a few poems, bring copies of your books, and we'll have a night celebrating poetry!
Once again, I just want to say thank you all so much for your continued support of my artistic projects! I hope you will all also continue to support other local and independent artists in Atlanta and all around the world. Trust me, we all need your support! (And I will be posting a blog soon with my September artistic event recommendations, so send me those if you have any you'd like me to include!)
And now I'm off to the
Star Bar
for an awesome FREE night of music brought to you by
4th Ward Heroes
and
Mixtape Atlanta
featuring
Tyler Lyle
,
Little Horn
, and
Richard Sherfey
!