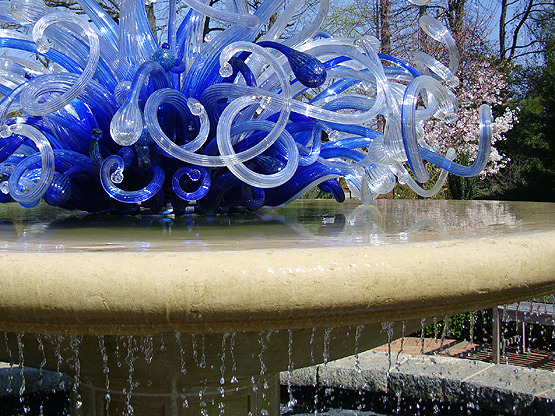 Photo by Belenen
I can't believe 2010 is almost over! I mean, seriously?
The Cult Following is no longer around (at least not in the form that it was). Adrian Rhetts and Brian Teague are no longer playing with us full-time. There's no hard feelings and I have nothing but respect for both of them as people and as musicians. And please check out
Eat the Sun
, Brian's electronic project, which I've always been a huge fan of, and
Electric Duane
, who Adrian is now playing guitar with. (Electric Duane also features Matt Bradshaw and Monica Nicole - two of my friends and incredible musicians as well.) So you never know when they'll make a musical appearance, but for the moment, bass player, Geoff Goodwin, and I are re-booting the project.
We've decided to form a two-person band using both my songs and songs that Geoff has written. We're currently working on recording and expect to release a CD in early 2011. I'm really excited about where it's going! This band will feature Geoff on drums, guitar, bass, bells, trumpet, piano, and I'll be playing guitar, piano, maybe even a little bass myself! You can definitely look for some of the Cult Following favorites like "Tangled," "Hipster Haircut," and "August" on the upcoming release, and I'm sure Geoff and I will continue to play some of the tunes from
Unsent Letters
at the shows.
To see a preview of the new arrangements and where the music is going, you can come out to
Smith's Olde Bar
-
The Atlanta Room
on
Saturday, December 4th
. We'll be playing at 10:00 pm. This show will also feature other special guests such as Kyle Weisse (from Long Absent Friends) on violin. You definitely don't want to miss it! It's going to be completely different than any of the shows I've played so far this year, and with all of the focus on recordings, it's likely to be my last show for a while. Also, we'll be playing with
Sarah Mac Band
and
1880's Dance Party
!
Also, things are speeding along in full force on my
Kickstarter page
where I am raising money to go on tour in June 2011. So far, I have reached 60% of my goal! There are still 32 days left to donate so please check it out and donate what you can to help! (Every dollar counts!) If I don't reach my goal by December 31st, I won't receive any of the funds that I've raised on there so far, so
please help me to reach my goal
so I can make this dream a reality and share my music with the country! I had originally planned to make this an acoustic tour, but now it looks like it may be including "the whole band" (AKA Geoff). This is very exciting because now I can try to book the more indie music oriented venues as opposed to just acoustic coffee shop type places. Also, throw the little bro, Kevin Crawford, into the mix, and who knows what kind of shenanigans will ensue. Video blogs from the road, perhaps? A documentary about trying to make it as an indie band? Who knows? So many possibilities!
Sara Crawford Acoustic Tour June 2011 on Kickstarter - click here to donate!
Lastly, I just wanted to say thank you so much to everyone for making my 2010 so amazing. Thank you to The Cult Following for being the most fun band I've ever played with. Thank you to all of the booking people at the various venues for giving me the opportunity to play. I've played so many incredible places this year! MINT Gallery, Drunken Unicorn, Smith's, Lenny's, Red Light Cafe, Five Spot, Grant Park Summer Shade Festival, the Beatlanta house, Cool Beans...oh, and let's not forget that tequila bar in Mexico...and playing two songs totally counts as a "show." :-p Thanks to everyone who has come out to the shows and shown support. Thanks to everyone who has supported me by buying a copy of my CD or my poetry book. Thanks to everyone who has donated to my tour fund on Kickstarter. Thanks to all of the amazing musicians who I have had the opportunity to play with this year -
Wade in the Rhythm
,
Callers
,
Lady Lazarus
,
Before the Solstice
, CMAC... just to name a few. (And if you haven't heard those bands, check them out! They're well worth it.) Thank you to everyone who voted me Best Songwriter in Creative Loafing's Best of Atlanta issue! Thank you all so much for everything you do. You don't know how much it really means to me.
Check back later this week for an events posting and restarting of the Poem of the Week!
Thanks for reading!