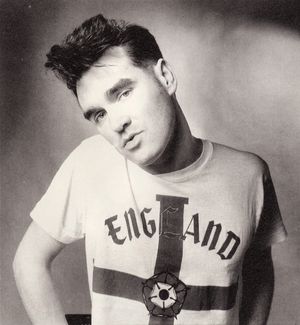 It's been a while since I've posted anything on here so I decided to start this with a picture of Morrissey. Because, why not? I think we all need a little Morrissey in our lives.
I've been super busy trying to finish up my MFA--I've got my big comprehensive exam coming up and my thesis defense. (My thesis is my play
The Snow Globe,
which I'm feeling pretty good about.) This is why I have sort of fallen off the face of the Earth. (Unless you come to Cool Beans, where I will probably be reading or writing.) I also started working on a young adult novel. I was so in love with the Muses from my play
Painted
, Vincent and Izabella, I wanted to keep writing about them. And I felt like the young adult format was a good place to do that. Because really, have I ever grown up past the age of 17? Um, probably not. (Have I grown up past the age of 8, some people might ask. I do have a Peter Pan complex. As anyone who saw my short film,
Leapfrog
, or heard my song, "Peter's Lament" knows. But shhh.) So anyway. I feel like maybe I have found my niche.
The Snow Globe
is a children's play, I'm working on a new young adult novel, and well, maybe I just like being immature. 
Things are looking up for me, though. I am starting to see the light at the end of the grad school tunnel, I got a new job today where I will be able to learn and grow in the field of internet marketing/SEO, which is a great thing for a writer to get into. (There's a lot of writing web content involved.) And I'm hoping that I will be able to get back into music--playing shows and recording songs--when I graduate and all of that settles down. I have a lot of new songs (well..."new" as in they aren't on my solo album or the Pocket the Moon album...) and I'm hoping to record another solo album (but this time with backing musicians!) some time in the next year or two...I have a lot of ideas kicking around. But you know me, I always have 8 million things going on. 
One of the great things I have enjoyed about taking some time off with music is that it has given me more time to enjoy and support other artists. Here's one you should check out!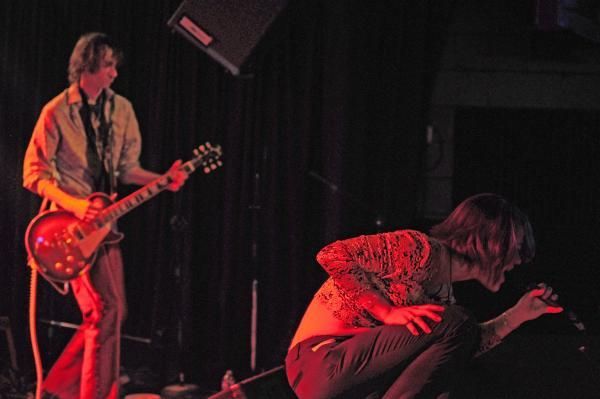 My friends over at Verge of Bliss recently released an EP and it will rock your face off. Seriously. I feel like there is a raw, pure "rock" quality that Verge of Bliss has that is unique in the local Atlanta scene.
Check out their EP here
. 
You can catch Verge of Bliss at Star Bar in November. They'll also be touring Alabama, Louisiana, Mississippi, and Texas, so check out their dates if you live in those states. 
Official Verge of Bliss Website
I'm going to try to post some YouTube covers in the next few weeks. I need to stay sharp even though I'm not playing shows right now, and that will definitely help! Plus I have a few cool covers I've been playing lately that I'd like to share with you guys.